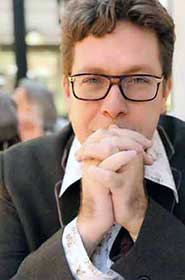 Mark Malatesta is a Bestselling Author Coach™ as well as a business and branding consultant who loves sharing his insider secrets. He works 1-on-1 with entrepreneurs and authors to write, publish, and market their books. Mark is a former NY Times bestselling literary agent and Marketing & Licensing Manager of a well-known publisher.
Mark specializes in books with bestseller or high commercial potential, and he works with authors of all genres (fiction, nonfiction, children's books) around the world, at all stages of development. Mark's authors have gotten 6-figure advances, been on the NY Times bestseller list, and had their work picked up for television, stage, and feature film.
Mark Malatesta works with:
1. Unpublished Authors who want help
writing and/or marketing their book(s).
2. Published Authors who want to get
more exposure and/or sell more books.
Mark's primary goal as a Bestselling Author Coach™ is helping authors see all their options before they invest lots of time and/or money in the process. That's because every author is different – with a unique personality, skills sets, and desires.
Mark Malatesta's complete bio is below…
* * *
Mark Malatesta – Founder of The Bestselling Author™
As Founder and CEO of The Bestselling Author™ Mark Malatesta helps authors around the world write, publish, and market their books. "Not every author can make the NY Times bestseller list" says Mark, "but every talented author deserves to reach as many people as possible… whether it's with a traditional publisher like Random House or through self-publishing supported by smart book marketing. That's what The Bestselling Author is all about. If you're an aspiring author, click here now to get FREE INSTANT ACCESS to interviews with tips from bestselling authors and Mark's signature talk: 7 Insider Secrets to Becoming a Bestselling Author.
* * *
Mark Malatesta – Founder of Literary Agent Undercover
As the Founder and CEO of Literary Agent Undercover, Mark Malatesta is helping authors get top literary agents and publishers, so they can get traditional publishing deals. In other words, Literary Agent Undercover is for authors that want to "get paid to publish" … instead of "pay to publish." This includes: 1) Unpublished authors that are just getting started, 2) Self-published authors who now want to find a traditional publisher, and 3) Previously published authors that have lost their agent and/or publisher and want to find a new one.
To help authors achieve these goals, Mark Malatesta offers a free weekly newsletter, insider articles, audio and video training (including interviews with top literary agents), online Directory of Literary Agents, an interactive "Ask a Literary Agent" area on the website, and 1-on-1 consulting. Mark Malatesta and Literary Agent Undercover work with authors around the world, writing in every genre: fiction, nonfiction, and children's books.
* * *
Mark Malatesta – Founder of WritingQuotes.com
A longtime book-lover and publishing professional, Mark Malatesta has always collected quotes and sayings about books, writing, and publishing. He's written many as well. WritingQuotes.com is a platform to share those quotes with others who share the same passion for writing and books. When Mark was in college he used to create handmade cards and notes and share them with friends on campus. The cards combined quotes and sayings with graphics–not much different from those you see on this website.
* * *
Mark Malatesta 

– Business & Brand Development Consultant



In addition to serving as CEO of The Bestselling Author™, Mark Malatesta is the Marketing Director and Head Trainer for Born Celebrity …a business/brand development company that he runs with his wife and business partner, Ingrid Elfver. Born Celebrity helps creative entrepreneurs combine their unique life experience, skill sets, and authenticity with "clever" business and marketing strategy. Born Celebrity clients aren't just interested in money — they're equally committed to living their true passion and making a positive difference in the world. Born Celebrity currently has more than 100,000 followers/fans.
Founded by Ingrid Elfver in 2010, Born Celebrity works with clients that are (or want to be) trendsetters in their industry. As a result, Born Celebrity clients are frequently quoted by and/or featured by the media. For example, Born Celebrity clients have appeared on CNN, ABC, NBC, FOX News, PBS, Extra, The Huffington Post, etc. Theyve appeared in magazines like Time, People, National Geographic, Cosmopolitan, Bazaar, etc. They've published books with major publishing houses like Random House. And they've been paid spokespersons for major brands like Macy's, Sears, Marc Jacobs, Walgreen's, HP, etc.
According to Ingrid, Mark Malatesta has a unique ability to come up with "high-concept" ideas to make businesses and brands more profitable. One of Mark's coaching clients says, "Even his ideas have ideas."
* * *
Mark Malatesta 

– Former NY Times Bestselling Literary Agent
A former literary agent (President & Owner of "New Brand Agency Group"), Mark Malatesta has helped many authors launch their publishing careers. When Mark was running New Brand Agency, he used the name "Mark Ryan" (his stepfather's name). So if you're trying to find info on Google about his time during those years, use the search terms "New Brand Agency" and/or "Mark Ryan". Mark's work as a literary agent resulted in millions of books sold, as well as works being picked up for TV, stage, and feature film (with companies like Paramount Pictures and DreamWorks). Authors that Mark Malatesta has worked with have gotten 6-figure advances, been on the NY Times bestseller list, been licensed in more than 30 countries, and won countless national and international awards and honors. Listed below are many of the the book that Mark Malatesta was personally responsible for getting published.
NONFICTION: The Marriage Plan by Aggie Jordan, Ph.D. (Broadway/Sourcebooks); Soul Sex: Tantra For Two by Pala Copeland and Al Link (NewPage); The Husband Book by Harry Harrison (Andrews McMeel);The Women's Guide to Legal Issues by Nancy Jones (Renaissance); Say Yes to Change by George and Sedena Cappanelli (F&W); Father To Son; Mother to Son; Father to Daughter;and Mother to Daughter by Harry Harrison (Workman); Eat Or Be Eaten by Phil Porter (Prentice-Hall); The Crisis Counselor by Jeff Caponigro (Contemporary); Get Weird! by John Putzier (Amacom); Money-Tree Marketing by Patrick & Jennifer Bishop (Amacom); Creative Selling by Dave Donelson (Entrepreneur); Fearless Brewing by Brian Kunath (Chartwell); The Dog's Drugstore by Richard Redding & Myrna Papurt (St. Martin's). ADULT FICTION: 24/7and Black Valley by Jim Brown (Ballantine); Multiple Novels by Rae Foley (Simon & Schuster); BloodTrail by Michael Sullivan (Jameson). YOUNGER READERS: The Body of Christopher Creed and many other young adult novels by Carol Plum-Ucci  (Harcourt); The Finnegan Zwake Mystery Series by Michael Dahl (Pocket/Scholastic); The Young Shakespeare Mystery Series by Linda Fisher (Hyperion); The Misfits, Inc. Mystery Series by Mark Delaney (Peachtree); Multiple Young Adult Novels by Susan Rottman (Peachtree/Penguin).
* * *
Mark Malatesta 

– Former AAR Member
Mark Malatesta is proud of the fact that he was a member of the Association of Authors' Representatives (2002-05). That's because book agents have to meet several criteria to qualify for membership: 1) Sell ten book legitimate publishers within 18 months, 2) Get two members of the AAR to vouch for them, and 3) Follow  a strict code of ethics. Less than one third of all active publishing agents are members, and they are the best of the best. That's why Mark Malatesta will always be an advocate of the AAR. However, please note (for legal reasons), the AAR is not affiliated with Mark Malatesta and his business as a Book Marketing Coach. The AAR does not sponsor, support or endorse Mark Malatesta in any way. Click here to learn more about the Association of Authors' Representatives or AAR.
* * *
Mark Malatesta 

– Former Marketing & Licensing Manager



In addition to the five years he spent as a literary agent, Mark Malatesta also spent several years as the Marketing & Licensing Manager of Blue Mountain Arts (the book and gift publisher that invented e-greetings, then sold their e-card division for close to $1 billion at the height of the dot com bubble). During his time at Blue Mountain Arts, Mark Malatesta helped scout new talent, develop new products, and he negotiated distribution and licensing deals at events like Book Expo America (BEA), the London Book Fair, and the Frankfurt Book Fair.
* * *
Mark Malatesta 

– Keynote Speaker
A writer at heart (the reason he started working in publishing in the first place), Mark Malatesta is one of the few publishing professionals that understands (and genuinely loves) writers. The publishing industry is filled with jaded cynics that are quick to tell authors why they can't be successful, instead of showing them how to increase their odds. As a result, Mark Malatesta loves sharing his insider secrets in a way that authors call inspiring and empowering. Mark thrives on helping authors see how to give their work greater commercial potential and position themselves in the best way possible.
Due to his unique blend of passion and expertise, Mark Malatesta has been invited to write feature articles for publications like The Guide to Literary Agents, a column for WritersDigest.com, and he's delivered keynote addresses and seminars at some of the most prominent writers' conferences in the United States and abroad. If you'd like Mark Malatesta to speak to your group, check his availability by calling (800) 928-5028 or click here to send Mark's office an email.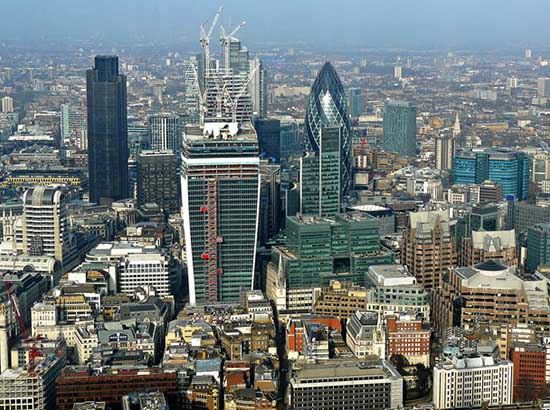 GET A LITERARY AGENT
Get free access to the Directory of Literary Agents with detailed agent listings to get a traditional publisher
Your Information will never be shared with any third party.