Did you know that we have many different websites to help you write, publish, and market your books? Scroll below to learn more and get instant access. We provide insider information for authors of all genres (fiction, nonfiction, children's books), around the world, at all stages of development. If you're looking for 1-on-1 coaching and/or consulting support regarding your agent query, click here to schedule an introductory Book Marketing Coach support session.
* * *
The Bestselling Author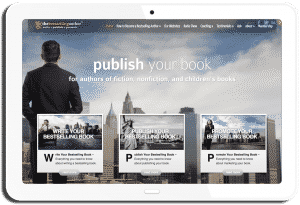 The Bestselling Author is our main book publishing website, devoted to helping  authors around the world to write, publish, and market their books. "Not every author can make the NY Times bestseller list" says founder and CEO Mark Malatesta, "but every talented author deserves to reach as many people as possible… whether it's with a traditional publisher like Random House or through self-publishing supported by intelligent book marketing. That's what The Bestselling Author™ is all about. If you're an aspiring author, click here now for FREE INSTANT ACCESS to all the writers'  resources on this website, including interviews with tips from bestselling authors and Mark's signature talk: 7 Insider Secrets to Become a Bestselling Author.
* * *
Literary Agent Undercover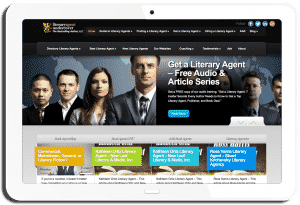 Literary Agent Undercover is a website exclusively for authors who want to get paid to publish, instead of pay to publish. In other words, they want to get a top literary agent and publisher, so they can then get a top publishing deal with a traditional publisher like Random House. Literary Agent Undercover™ is for: 1) Unpublished authors that are just getting started; 2) Self-published authors who now want to find a traditional publisher; and 3) Previously published authors that have lost their agent and/or publisher and want to find a new one. If you want to get a top literary agent, publisher, and book deal… click here now for FREE INSTANT ACCESS to all the writers'  resources on the Literary Agent Undercover™ website, including Mark's signature talk: Everything You Need to Know About Literary Agents… and Didn't Know to Ask.
* * *
How to Write a Query Letter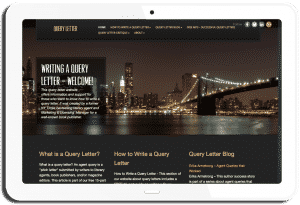 Our Query Letter website reveals everything you ever wanted to know about how to write a query letter–and everything you wouldn't know to ask. It includes our FREE 15-part guidelines on writing an agent query. These guidelines answer questions like: What is an agent query letter? What is the best agent query length? What's the most popular agent query format? Is there a sample agent query, agent query example, or agent query template you can model? What is an agent query hook and what is the best one to use? What is a SASE for an agent query? What is the best email query format? Where can you get help writing your agent query? And more. Click here now for FREE INSTANT ACCESS to our audio training called: Successful Query Letters.
* * *
The Directory of Literary Agents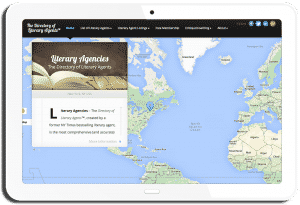 When Mark retired as a literary agent to become an author coach, he quickly realized that the literary agent directories on the market (print and online) were flawed. The print versions are 6 months old by the time they're edited, printed, and distributed to bookstores. And the online versions are riddled with mistakes. Getting an agent is hard enough–the last thing you need is to get rejected because you're literary agent information is unreliable. That's why Mark created The Directory of Literary Agents™.
* * *
The Book Genre Dictionary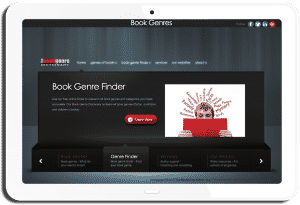 Book Genres is a website with information about book genres, including a Book Genre Finder with definitions and examples for all book genres. What is the genre and/or sub-genre of a book, and why is it so important? How many book genres are there, and who decides what they are? What are the most popular book genres? If you want answers to these questions, and our Book Genre Finder, click here now to visit our Book Genres website.
* * *
Writing Quotes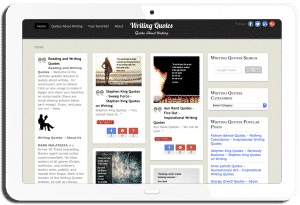 A longtime book-lover and publishing professional, Mark Malatesta has always collected quotes and sayings about books, writing, and publishing. He's written many as well. WritingQuotes.com is a platform to share those quotes with others who share the same passion for writing and books. When Mark was in college he used to create handmade cards and notes and share them with friends on campus. The cards combined quotes and sayings with graphics–not much different from those you see on this website.
* * *
Born Celebrity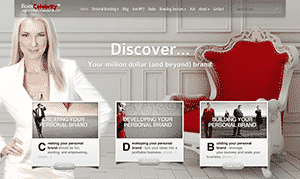 In addition to serving as CEO of The Bestselling Author™, Mark Malatesta is the Marketing Director and Head Trainer for Born Celebrity …a business/brand development company that he runs with his wife and business partner, Ingrid Elfver. Born Celebrity helps creative entrepreneurs combine their unique life experience, skill sets, and authenticity with "clever" business and marketing strategy. Born Celebrity clients aren't just interested in money — they're equally committed to living their true passion and making a positive difference in the world. Born Celebrity currently has more than 100,000 followers/fans.
Founded by Ingrid Elfver in 2010, Born Celebrity works with clients that are (or want to be) trendsetters in their industry. As a result, Born Celebrity clients are frequently quoted by and/or featured by the media. For example, Born Celebrity clients have appeared on CNN, ABC, NBC, FOX News, PBS, Extra, The Huffington Post, etc. Theyve appeared in magazines like Time, People, National Geographic, Cosmopolitan, Bazaar, etc. They've published books with major publishing houses like Random House. And they've been paid spokespersons for major brands like Macy's, Sears, Marc Jacobs, Walgreen's, HP, etc. According to Ingrid, Mark has a unique ability to come up with "high-concept" ideas to make businesses and brands more profitable. One of Mark's coaching clients says, "Even his ideas have ideas."