Scroll below to see what people are saying about our Bestselling Author™ coaching and consulting services.
You'll find testimonials from authors around the world (different genres, ages, and backgrounds). As you'll soon see from our success stories, we're completely committed to helping our authors succeed.
NOTE: If you're trying to find our other testimonials about things like our newsletter, articles, training, speaking, events, etc. please click here to visit our General Testimonials area.
* * *
Author Success Stories & Testimonials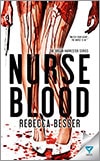 "After getting many requests for my thriller/horror novel, I now have an agent! The first request was from the #2 agent on my wish list (my first choice was on maternity leave) only two days after sending out the query! I cried when I got the offer for representation, but it was a happy cry. I'm soooo excited. My agent is persistent and energetic, just like me. 
The best part of my work with you, Mark, was probably the structured information you gave me for the query process. Most of the articles and books about queries don't explain them well. They tell you some of the things you should and shouldn't put in it, but they don't give you step-by-step guidelines. The tips you provided answered all those questions. And they let me do things right the first time so I wouldn't have to do everything 50 times over again.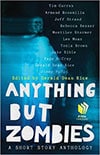 Your questionnaire was helpful also. It encouraged me to do more research for my query letter and that made my story more relevant and timely. I looked up the history of body snatching and discovered that the events in my book are actually more plausible than I originally realized.
I knew that people used to harvest organs and sell them in the 1800s, but I didn't know it happened as recently as 7 years ago on the black market. I was like 'Wow! This is actually being done. There's more of a premise to my story than I thought!'
Being able to communicate those things in my query makes everything stronger and more interesting. Plus it will be easier for publishers to promote, and I look like more of an expert. I can talk about my novel, but I can also talk about the dark world of organ harvesting in real life.

My favorite part of working with you has been the fact that you're easy to work with: nice, friendly, and fun. You also answer questions intelligently and informatively. You're honest and straightforward, and you get everything done fairly fast.
I actually self-published my novel first (to see how it all worked), but then we started talking on your blog and I kinda jumped into the process of getting an agent.
Some things happen for a reason…
I think I first found you when a friend gave me a link to your website. He was like, 'Here… get the CD.' I was like, 'Oh god, he'll want money eventually.' That's how it usually works. But then I went through your website and saw you openly responding to questions from people, and it took some of that away.
The more people who visit your website will see how personable you are, and that you're not preaching at anyone or just trying to sell people. You're usually just sharing your experiences, which really helps. It doesn't ever seem like you're hiding anything, either.
I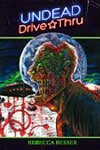 've already started referring people to you, including one of my friends. She doesn't think her work is good enough because she hasn't been published yet. I told her that you would help greatly with her confidence. She would learn a lot and you would guide her through the process of sending her stuff out.
Most authors aren't sure what they're doing and they're scared, so they don't always throw themselves out there. That's why your coaching is so valuable. You make an author look better, but you also make them feel more comfortable in the process. You're basically the backbone they need, to get them where they want to go.
Working with you is totally worth it, and a pleasure.
Thank you for EVERYTHING!"
Becca Besser
Author of the upcoming novel Nurse Blood and many short stories including one recently published in the Anything But Zombies anthology (Simon and Schuster/Atria Books)
Website: http://rebeccabesser.com
Blog: http://rebeccabesser.wordpress.com
* * *

"After getting offers from three literary agencies, I'm now represented by The Seymour Agency. I have a great agent who's also a great editor. She's helping me clean up the entire manuscript. I am really happy! 🙂
It was like 1-½ weeks after my agent requested my complete manuscript that she told me she really loved the book—especially how fresh and unique it was. She then asked if we could meet in person since she was going to be in my area. Mark helped me prepare for the meeting and even told me who should pay for the coffee. LOL. When I met my agent, we clicked right away and she offered me representation on the spot! I was excited and felt in a place of trust and knowing that it was right.
Before that, I had close calls and offers from other agents… but there were always question marks. The first agent who offered to represent me had only read part of my manuscript. I was thinking about signing with her, but Mark told me to ask her to finish reading my book instead. That way I wouldn't have burned bridges with the other agents who were interested. That agent never got back to me, so that was great advice.
Before I found Mark, I tried to send queries and that didn't go well I knew I had a good book, but every time I would start to study how to write a good query or look for an agent it felt very, very exhausting. That's when I magically found Mark. I knew that working with him would be a perfect fit—and it was.
It's hard to summarize your book and yourself in just a few sentences. The query Mark wrote was drastically better than mine. It said what mattered in a way that mattered, and it had everything in the best order. I also liked the agent spreadsheet Mark created for me. At first it was overwhelming, but it was organized chaos! Even though there was a lot going on and it was a lot of work, it made the process super streamlined, which I really appreciated.
My favorite part of working with Mark was his processes. The process of being organized and having all the agents in one place with all their information. The process of understanding the best way to approach agents. And the process of understanding it's a numbers game. That's what kept it from being exhausting. It's also really helpful having someone like Mark who knows the industry… being able to bounce ideas off him and check in with him.
Anytime you're going to commit to something, especially when it involves a financial commitment like Mark's coaching program, it can bring fear to the surface. But it's a good kind of fear. I was definitely a little nervous about making the commitment to myself, but you have to trust your gut. You also have to understand that, with a lot of things you do in life, you have to invest in yourself and take certain steps and leaps… even if they're scary.
I'm a big believer in manifesting and inviting what you want into your life. For me it was really synchronistic when I found Mark. I had literally just said a prayer like, 'Alright, I know finding a literary agent is the next step for me, so show me the way!' Then it was like… BOOM. Mark suddenly popped up on my computer screen and I scheduled an introductory coaching call.
I was impressed during the call and the support Mark provided would have been valuable regardless of whether I moved forward with more coaching. Mark has a lot of great ideas. He's dependable and reliable. And it's been fun getting to know him. There are so many nuances to getting a literary agent, but if you just follow Mark's process you will be prepared and set yourself apart."
Suzanne Adams
Life Purpose Consultant, Motivational Speaker,
and author of the upcoming novel Girl Awakened
* * *
"Two days after I told you that I was giving up on literary agents, I got an envelope in the post from Richard Lawrence with Eaton Literary Agency. I couldn't understand why he sent me a letter, so I called to ask him what it was about. He said that he was sending me a contract offering representation. I couldn't believe it!
I've always wanted to write and felt I had a voice that needed to be heard. So, before I came to you, I spent quite a bit of money with other people. For example, I sent my writing to different places for critiques and reviews. But they always gave me totally contradictory advice. In the end I got fed up and that's when I came to you.
Before we worked together I also sent queries to literary agents, but no one ever asked to read my novel. That's when I started looking on the Internet to see where I should go next, and, by luck, I found your website. After I read all the recommendations there, written by other authors, I signed up with you.
I was nervous when I called you the first time. When you deal with someone who doesn't know you, you don't know if they'll just talk to you without any feeling. But after a few minutes, I realized it was going to work. You sounded as if you knew me and, from that time onward, I knew you wanted to bring out the best in me.
Right from the start I related to you. I had never seen you before in my life and I still haven't seen you, but I liked the way you were able to talk to me and help me. You made me feel that you really cared for what happen with my book. You're a very warm and caring person and you really do try to help your clients.
Before you helped me get an agent, I self-published one of my books and it had a very good reception. That gave me a little confidence, but marketing your own books is expensive. I wanted to get a traditional publisher instead, but I wasn't very conversive with the Internet and I didn't know how to email the manuscript in a format that would allow agents to read it!
My old query letter was a bit short as well. It just summarized the book and what I said about myself was minimal. I didn't know what to do about that. The query letter you helped me write was much better. It had more content and substance. I thank you for that because the query you helped me write really made a difference.
I was also in the dark about which agents to query. Before you told me which ones to contact, I would just go to the Internet and type in 'literary agents' and whoever I got I really didn't know. The list you gave me showed me which agents were the most successful and interested in my type of book. That was very helpful.
I was surprised how hard it was to get an agent. I sent out more than 100 submissions. Some agents asked for more chapters or the manuscript, but then I would never hear anything. You forewarned me it might be difficult, but part of me still thought it would be easy. I felt that if I sent out 3 queries, I would get an agent immediately!
When the rejections kept coming in, I started really despairing. I said to myself, 'Oh my god, will I have to send out 1,000 queries?' But you reassured me. You said that I shouldn't give up, that I should continue sending out queries. So I kept going. You made me comfortable and showed me how to work through the process.
I have dealt with a lot of people, both on the Internet and in the real world, but I've never had somebody care so much about my success. Even though I said this already, I will say it again. Even though I have never met you, I feel that you really care about me and wanted me to succeed. I'd recommend you to anybody."
Nwanganga Shields
Author of the upcoming novel Coming Home
* * *

"After working with Mark, I had nearly a dozen agents ask for more material. I talked to different agents on the phone and Mark helped me figure out which one would do the best job for me. I then signed with Susan Schulman in New York City and now my book is out!
Before I started working with Mark, I was about to try and get an agent all by myself—but I felt that my query letter didn't have the zing it needed. I was also feeling overwhelmed by the amount of agents and I wasn't sure who to choose, how many, etc. And I wanted help with the literary agency contract negotiations, if and when I got to that step.
Although I'm a natural marketer and I've been marketing my whole life, getting an agent was new for me. I had made some changes to my query using information on Mark's websites, but it wasn't really as sharp as it could be. My first draft was more story-oriented and descriptive of the book, rather than why it might sell – that was a big change.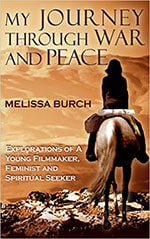 Having Mark's personalized advice allowed me to fine tune things and made myself more credible. The whole process of getting the query letter in the right format with the right tone and hook to get an agent is really helpful. Having a professional person review your materials makes sense. Getting a book published takes different skills than it does to write a book.
Mark also helped me with the content, structure, and formatting of my business proposal. I didn't have a proposal when I first talked to Mark. My thinking was that with memoirs you didn't need a proposal. I would have been caught off guard with agents and panicked when I got a request for one.
The personalized spreadsheet Mark sent me with sorted agents helped me a lot as well. Mark helped me target the right agents through prioritizing things that were important to me. We decided to go after the most successful and reputable agents in New York who were interested in the different topics and themes in my book that has crossover appeal.
I expected Mark to be a 'fast talking' New Yorker… but he didn't give me that vibe. He was more laid back than I'd anticipated, even when I bombarded him with questions. Mark is great on the phone and I've enjoyed getting to know him and how he thinks. If you're serious about getting your work out there, consider working with Mark. He'll give you the best chance of making it happen, and it's fun."
Melissa Burch
My Journey Through War and Peace:
Explorations of a Young Filmmaker,
Feminist & Spiritual Seeker
Mosaic Press
* * *

"Ahhh, timing (and a great query letter) are everything. I have an agent! Karen Canton with Canton Literary Management called me an hour or so ago. Loves the book. Loves the story. Understands the story! They also seem like really nice people so that's a relief, and they've done a lot with TV and feature film.
I'm in shock, frankly.
As the gods would have it, right before I submitted my work to them, I was thinking that if something didn't come of my submissions soon I didn't know what I was going to do. I wanted to throw myself off Mt. Washington. So you can call it divine intervention, or maybe determination. I don't want to call it 'patience' because it wasn't solely that. I'm impressed by what a deliberate effort it takes to get an agent. Mark talks on his website about making a 'decision' to get published instead of just hoping it's going to happen, and you do have to be very deliberate to get a literary agent. The process is very methodical and you need a lot of stick-to-it-iveness.
I sent out queries before I worked with Mark but didn't get any requests for more material. That's what made me realize I was doing something wrong. I looked online and read books about getting an agent. I also talked with friends who were going through similar struggles, but I just wasn't getting it. I'm used to writing in my professional life so I know how to put sentences together and make a point, but it was absolutely clear that something was missing. Mark helped me revise my query and I got five requests for more material. It didn't happen within a few minutes or days, and there were times when I wanted to go running and screaming down the street, but it did happen!
The query letter was the most important part of the process and I thought about it a lot—the magic behind the evil query letter. My friends would ask me why I couldn't write a simple letter about my book since I was the one who wrote it. I told them that there's nothing simple about writing a query letter! For me writing a book is like creating this wonderful tapestry that you see in a museum. Writing a query letter is like brain surgery. You have to know exactly what kind of information to target, and you have to do it concisely with the right specificity and nuance. That wasn't something I knew how to do, but Mark knew. He said everything that I wanted to say in my query, and he said it better.
The list of potential agents Mark gave me for my book was also absolutely wonderful. I never would have put all that together. I mean, good god… I would have been a crazy person! Mark showed me all of the best literary agents interested in my genre, listed in priority order with all of their personal preferences, submission requirements, and contact information. A friend asked me why I couldn't put a list like that together myself, either. I said that by the time I got to fifty agents I would have killed someone. I don't have that kind of temperament. I know what I can't do. If I had to do all that before I even got to send the letters out, it would have made me crazy.
Mark is an interesting balance of someone who is easygoing but also very knowledgeable about the publishing profession and the art of writing. That's an important balance, at least for someone like me. I have recommended Mark to three other authors now and, in the process of doing that and watching their responses, I realized that you, the writer, need to have a certain amount of humility. If you want to be successful, you have to realize that you might not be able to get a literary agent by yourself. I was so ready to admit that I was there, that I couldn't do it myself, that I needed help. I reached out for help and it worked. It worked out really well! After sending out my second round of queries, I got a great agent.
What I first signed up for with Mark was the 1-hour introductory coaching call. I didn't have any doubts about Mark's ability because of the detailed information on his websites. I also followed Mark for about a year online and read his newsletter to see if he was going to stick around, and he did. The investment for the first call with him wasn't a lot, and I knew Mark was savvy enough to help me. I figured it would be worthwhile and, if I didn't like what I heard, I wouldn't be out of a whole lot of money. Maybe a pair of shoes, but that was it. So I did it. Mark seemed legit, and I was plain desperate!
During that first call, Mark gave me a lot of advice that I would have been able to implement on my own. But he also told me that he thought he might be able to help me get an agent if we did more together, and he sent me a personalized program proposal. When I saw the price I thought… huh… that's not just one pair of shoes. That's a whole lot of shoes! So I sat with it for a while and a lot of people told me not to do it. But the thing that outweighed their concern was the fact that Mark never overpromised anything. If he had 'guaranteed' to get me an agent' I wouldn't have trusted him, but Mark didn't do that. So I took the plunge, even though almost everyone I talked to about it thought I was crazy.
I will tell you now what I told my friends. You have to decide how badly you want to get a literary agent. You also have to recognize that the work we do as writers doesn't exist in a bubble. You need cold eyes on your writing. I can't remember what the exact investment was for Mark's introductory coaching call but, whatever it is, you spend more than that on god knows what in a week. So do it. At the end of the day you'll be able to say that you did everything you knew how to do to make your publishing dream real. At least that's what I wanted to be able to say. I didn't want to say, 'God if only I had ended up going to that guy. Maybe I wouldn't be here looking at this manuscript collecting dust.'
Making a decision to work with someone like Mark is sort of a come to Jesus moment. Some people don't really want to know the truth. You have to make a decision about that and have a conversation with yourself. How badly do you want to get published, and why? Are you really committed? If the answer is yes, then you should do it. Talk to the man."
Janis Pryor
Author of the upcoming novel
White Roses Holding The Impossible
* * *
"Several years ago I tried to get an agent, but nothing came of it. This time, with your help, I got many requests for my manuscript or partial manuscript… and now I have an agent!
When I got the initial offer for representation, five other agents were reading my manuscript as well. You told me to be patient, instead of just saying yes right away to the first agent who was definitely interested in representing me. You also told me how to follow up with the five other agents who hadn't yet made a decision, and you told me exactly what to say so they would finish reading my manuscript quickly.
The most valuable part of working with you was knowing that whenever I had a question you were there to advise me. I felt confident when I spoke with all the agents, and I knew the appropriate questions to ask.
You also told me what to say so the first agent who wanted to work with me, so he wouldn't get discouraged while I was waiting to hear back from the other agents. That was helpful because I might have said something to him about the other agents who were interested and lost him. He probably would have said, 'Go ahead with one of those other agents. I'm not interested in competing.' That would have been terrible because, in the final analysis, he was the right agent for me.
The query letter you wrote for me was very helpful as well. You put more emphasis on my background and you made me sound like a more credible author. I think that was a factor in so many agents selecting me. Another nice thing about my experience working with you is that I got many compliments… along with my rejections. Agents said things such as: 'I love your writing. It's very good. I think you'll sell a lot of books, but it's just not right for me.' That was very confidence building.
The personal list of agents you sent me was also very helpful. It had many more names than I was aware of, and you provided information about some agents that I couldn't have gotten anywhere else—including the best way to reach them. That was very reassuring. Sometimes when you look for information about literary agents on the Internet, you just find bad information and people who want your money.
When I decided to work with you, I wasn't sure if you took on anybody as a coaching client, or if you only took on people that you really thought would make it. Now I know that you wouldn't have taken me on if you thought my work was bad, or if you thought I wasn't ready to try to get an agent. It's nice to know you have confidence in the people you're working with… and you're very outgoing, helpful, and knowledgeable.
I certainly did have reservations before I signed up to work with you. I had, in the past, signed up with other people I found on the Internet who were totally useless. But there was something about what you had on your websites. Perhaps it was the articles or the agent directory, or all the testimonials. I was certainly skeptical at first, but now I feel that it was well worth the investment since everything panned out.
Authors are often told that they shouldn't give money to agents and that's true. But that's not the same thing as investing in a coach such as yourself to help get an agent. If an author wants to make an investment in him or herself to be successful, then working with you is something that would be helpful. There may be other people who do what you do, but I haven't found them—or at least I haven't found any that have been successful.
Everybody who wants to get ahead has to take a risk. And I have to say that the process of getting an agent took longer than I wanted. But the unexpected and delightful outcome was that I ended up with an agent!"
Elaine Slater
Author of the upcoming novel
Into Another Bed
* * *

"I'm psyched to have this be official. After getting five different offers for representation from top literary agents, I signed with Stephanie Tade who got me a 6-figure book deal with Penguin Books!
Tonight I should sleep well!
Getting multiple agents interested in my work was really important to me. I've dealt with agents before and gotten screwed on things contractually so I wanted to do it differently this time. I wanted choices. Having you help me create that, and navigate my options, was really helpful.
I heard other authors talk about their great relationships with their agents and it made me want the same thing. I felt like, 'Really? You can have that? I want an agent who gets what I'm doing and is really in my corner.' Now I have that.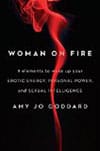 When Stephanie first contacted me, she was very excited. She said, 'I can't get your book proposal out of my head. It's brilliant – I mean, really, it's fantastic. Editors should be salivating by the time they get to the chapter outline.'
My work with you, Mark, was super helpful. You got into the nitty-gritty of positioning me in the right way and making my presentation saleable. We added the right details, punched up my promotional platform, and made everything better organized.
As far as the query letter itself, it's hard for an author to know what to include and what to leave out – what's most important. You added and cut things so it was tighter and flowed better. You know what queries are supposed to look like, so I trusted your point of view.
Our calls were really helpful, too. Having someone in my corner that got what I was doing and answered my questions was important to me. The whole process of getting an agent is overwhelming but you gave me systematic steps to follow, and you sent me support materials for each phase we were in – everything was useful. That alone was probably worth the investment to work with you.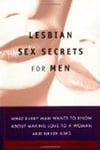 If I had researched agents on my own, it would have taken me five times as long, at least. Weeks. But I was able to go through the personalized agent list you sent me during a 5-hour plane ride. There were more than 700 agents on the list you sent me that you said might be interested in my book. I was like, 'Holy $%*&#@!' But you made it easy for me to find what I needed.
Investing in myself to get your support was completely worth it. I'm a coach so I totally understand the value. It wasn't just about my book. It was about the bigger picture of the work I'm here to do. It was about me getting on the right path with the right person to develop my entire career and create the right platform.
If I had come across your website on my own I would have been like, 'Who is this guy?' Your old website felt 'in your face' and uber masculine, but you're not like that. You're laid back and even-keeled, smart and easy going, and you don't take things too seriously. I also trusted you because you were referred to me by Robin Collucci, and I respect her opinion.
If I hadn't worked with you, I might have gotten an agent anyway, but it wouldn't have been my dream agent. To me, it was completely worth it to have someone like you share all your insider knowledge and experience. Thank you."
Amy Jo Goddard
Brooklyn, New York
Sexual Empowerment Coach
Author of Woman on Fire (Penguin Books)
and Lesbian Sex Secrets for Men (Penguin Books)
* * *

"Adams Media / F+W / Merit Press is publishing my book this year in hardcover! Before I started working with Mark, I sent out my own horribly written query letters (about three dozen), and I got only rejections. When I sent out my revised query, I was only able to send it to five agents before I started getting multiple requests (one of them in just a few hours) to send sample chapters or the complete manuscript. 
The most valuable part of the coaching process for me was answering all of Mark's questions in his author questionnaire and on the phone. They made me think about things in my background that never occurred to me to mention in a query letter, things that I was able to use to make myself more credible. My previous queries didn't have enough information about me, and they didn't have a tone that accurately reflected my manuscript.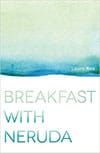 The second most valuable part of the process was avoiding working with an agent who showed early curiosity in my manuscript but may or may not have served my best interests. Most agents are proud to display a catalog of books they have represented, but this particular agent, who requested exclusivity, made vague claims about selling a number of books but no specific titles.
Mark explained there are many out there who hang out their shingles and call themselves agents, but they lack the connections to make many sales and sometimes hold onto manuscripts for a year or longer and do nothing with them. Mark helped me realize the importance of research and working with someone whose sales record is credible and transparent.
My favorite part of the coaching experience was talking to Mark on the phone. He provided interesting insight and we also shared a nice rapport. Mark is open-minded, intelligent, funny, knowledgeable, and quick on his feet. Give him a question or challenge and he only needs a few seconds to come up with an answer or solution.
If you're the author of a book with commercial potential, and you're thinking about working with Mark, go for it. I definitely recommend that you have a preliminary conversation with him and get some feedback on your query, synopsis, proposal, and/or sample chapters.
Even if your relationship with Mark doesn't go beyond the preliminary phone call, you will benefit from it a lot. Mark has already helped me get the attention of several good agents that never would have responded to me before."
Laura Moe
Zanesville, Ohio
Author of Breakfast with Neruda
(Adams Media/F+W/Merit Press)
* * *

"I promised myself I'd never write another book unless I got an agent. I've never watched so much TV in my life! The other night, however, after you helped me get represented by Al Longden, I had a spark for what might be my next novel!!!
I sent out queries to literary agents before and hardly any of them replied. None of them were interested. I kept rewriting my query, but I spent the whole time talking about my book. That's because I spent 20 years in the movie industry and there you learn not to talk too much about yourself. 99 out of 100 people trying to into the movie industry boast about how great they are. It's disgusting. Everybody knows they're flakes, and they never make it. That's ingrained in me so my early queries never mentioned anything I'd done, except that I worked in the movie industry.
You included a lot of information about me in my query letter that made me very uncomfortable. But then I realized that it might have a positive purpose for someone who didn't know me or know about me. I hadn't submitted my writing to contests or anything like that, so I was so glad you found other ways to talk about me rather than the standard stuff that every other author writes about. I thought, okay, I'll try it. I started sending that query letter out and I started getting responses. Suddenly agents were impressed and taking time with me.
My new query letter helped me get ten requests from agents for sample chapters or the complete manuscript. And you helped me figure out what to do when agents pissed me off. One woman told me that the opening of the book didn't excite her. I wrote a new opening and she said she wasn't interested—and then she told me that I should write nonfiction instead. It was so insulting! Another agent rejected my book because I misspelled one word in the first 30 pages and he didn't like my comma usage. What about the story?!
Another problem you helped me with was that my book didn't fit into a clear genre. As soon as I talked to you, it was clear you knew your stuff and you knew what to do with my book. That was very important. There are lots of people out there saying they can help you do this and they can help you do that, but you offer the whole package to help an author get a literary agent. You're also very approachable and very likable, and your websites are very professional. Those are some other reasons I went with you.
Right before I decided to work with you, I was debating whether I should use the money for something else. My sister encouraged me to go with you instead since getting published is the most important thing in my life right now. It was an investment to work with you, but the amount of money I paid is nothing if you think about getting published and getting advances from publishers. I had also already devoted 3 years of my life to getting published. Hundreds and hundreds of hours writing, editing, and sending out query letters.
If your writing is important to you, you have to invest in yourself. I used to be an ice hockey skater and I had to buy all my own equipment. That stuff is very expensive, but I knew that I had to pay to play. Years later, I spent a ton of money on a promo film, a feature to get my career going better in the movie industry. For everything that you want in life, you have to make some type of investment to achieve it. When you spend money on something that you know will benefit you in achieving your goal the cost is irrelevant. Within reason of course.
Before my first conversation with you, Mark, I had already made up my mind that I was going to go with you and work with you longer-term to try to get an agent. The introductory coaching call was just the last hurdle to cross! As I said before, it's hard to promote yourself as an author. You can't go out there and say 'I'm terrific and you ought to sign me because I'm a great writer.' You helped me present myself and word everything in my query in the best way. It wasn't self-aggrandizing and it didn't come across as negative.
I couldn't have gotten to where I am now without working with you, Mark. You were always there for me and you were always encouraging. I needed that because, as you know, there were a couple of times when I got really frustrated. My comment to other writers reading this is that if you want to be a successful writer you have to know how to get noticed—and you need somebody like Mark who knows what you don't know. It is an investment, but it's nothing compared to reaching your goal."
Claude Brickell
Author of the upcoming novels
Blood Quest and Assassin's Trail
http://claudebrickellquoideneuf.blogspot.com/
* * *

"I now have an agent with Hartline Literary Agency! Mark, before we started working together, I did research on the Internet and picked up a couple of books, one by Michael Hyatt and the other by Terry Whalin. I used that information as well as I could to put together a query letter and book proposal, but then I was shocked and crushed when my book wasn't picked up immediately. I couldn't figure out why everyone in the world wouldn't love what I had written! I felt that there was something I wasn't getting. That's when I saw your information on the web and took advantage of it.
Zig Ziglar used to say, 'You can have everything in life you want, if you will just help other people get what they want.' That's what you do, Mark. You provide a lot of very valuable things on your websites pro bono: articles, interviews, and your literary agent directory. You just put it out there for free and you're glad to see people take advantage of it, whether they sign up for coaching with you or not. That soft sell philosophy really spoke to me. You're one of the few people out there who've figured out that you don't do well by clamoring and jumping up and down shouting, 'Hire me!!!' You do well by getting out there and actually providing value.
Your website actually became so important to me that I decided to take advantage of your 1-hour introductory coaching call offer, which was also very valuable. Before we talked, you invested considerable energy in understanding what I was doing by reading my material thoroughly. You took the time to really understand my project and you were able to speak to that. You also had all kinds of positive suggestions for me, and I knew immediately that you knew what you were doing. That moment was golden, a very exciting moment. I felt like I had made a connection with someone on the inside and, during that first call, I began to forge a friendship and professional relationship with you.
I'm more knowledgeable about the publishing industry now and most authors don't get their material read. You have to know certain vocabulary, specific processes, and extremely sophisticated etiquette. And those first few words of your query letter absolutely count. You have about 8 seconds — and sometimes just the subject line. As I mentioned before, reading books and websites about how to write a query letter and book proposal isn't the same as talking with someone. There are things you just can't learn in a book or online. Working with you allowed me to tailor everything that you teach in ways that were specific to my book. There is such a benefit in the give and take of a conversation, and the ability to ask questions.
You helped me stand out from all the other talented authors who want to write, and you helped me get beyond the first waves of disappointment and doubt. When you are trying to get an agent there are many waves of disappointment. It's easy to pack it in and go do something else. That's what I wanted to do, a few dozen times. Doubt is a wicked thing, so having someone standing there with you, who knows what you're going through, and the industry, really matters. It wasn't like you were cracking the whip, but I always felt you had a certain investment in me. There were times when I would look in the mirror and I was fully willing to disappoint myself, but I wasn't willing to disappoint you.
If I hadn't worked with you, Mark, I would have quit a year ago. That's just a fact. I knew that you believed in my book and we had a very good, quality relationship. Even though it was business, I felt like there was a genuine concern for me and my message, and for my making it through to the other side. You're very warm and supportive, and you take an absolutely genuine interest in the well being of your clients and their progress. You're very friendly and easy to talk with as well, and that's particularly helpful because this is a hard, hard industry emotionally. Authors don't need a drill sergeant — they need a friend and confidant.
There are so many people offering things for authors online, but I did a lot of research and it was easy to see that you're different. Everybody has concerns about paying someone they don't know for something — that's natural and healthy, particularly on the Internet. But the resources on your website were so valuable and you had so many testimonials that you quickly won me over. I remember seeing the offer for the coaching call and thinking, 'What an opportunity! I can get someone in the industry to look at my stuff and, even if he tells me it's bad and I should and quit, it will be worth the investment because I really don't know.'
After the introductory coaching call with you, it wasn't a leap for me at all to look at the full-blown program. It wasn't cheap, and I was in a position financially where that was a difficult thing, but it was worth every penny. You helped me read my material objectively and think like an agent. You helped me make the marketing and promotion section of my pitch absolutely bulletproof. And the agent spreadsheet you put together for me was also very helpful. The agent information that you gave me was much more up to date then anything else I could find online. And I didn't have a single case where a submission was returned or an email address was no longer working.
I've always believed that regret is one of the worst things a human can suffer from — it's almost worse then a dreaded disease. The older you get, you regret missed opportunities. That includes opportunities to invest in yourself and develop yourself — and that includes your writing. I don't care what anyone says, writing is a craft. It's something that has to be developed. And selling yourself in the publishing industry is one step beyond that. You might already know that you need help, or you might think you're more than you are. Either way, if you don't go after it and make the investment you'll always wonder.
I really don't know that a person can fully explore all their potential without help of some sort. It makes me think about a guy in the gym who once complimented me on how much I bench-pressed. I joked and told him, 'Yeah, I could have made it in the NFL. All I lacked was size, speed, and skill!' That's how it is in writing. You probably already have some of things that you need to be successful, but working with Mark is an opportunity to be sure about what's working, and see what needs to improve."
Author of the upcoming Christian
nonfiction book Christian Mindfulness
www.JoelTownsend.com
www.PeaceInTheMirror.com
http://www.facebook.com/joeltownsendauthor
* * *

"About half a dozen agents requested my full manuscript and half a dozen or so more requested a partial manuscript. Now I'm represented by Melissa Carrigee with the Loiacono Literary Agency. I am really surprised and really pleased! Before I found Mark on the Internet, I sent out queries and wasn't very successful.
I got the idea for my book 5 or 6 years ago. My mother had a copy of my grandfather's memoirs and she wanted me to have a copy of it. When I read it, I knew parts of it would make a pretty good story. When my grandfather was just 15 years old, during the time of the National Cattle Trail from 1880 to 1887, he left home and went west to become a cowboy. Almost all young boys at the time dreamed about driving herds of cattle across the prairies and chasing Indians. My grandfather was no different, and he got a lot more than he bargained for: typhoid, rustlers, and bank robbers. He also came across a redheaded Irish girl who needed rescuing, met the Dalton Gang, and even met Buffalo Bill!
My new query letter was very important, a great improvement. I had things in the old one that didn't need to be there, like my age. I'm 83. Mark also helped me get 7 well-known authors in my genre to say that I could send them a review copy of my book. We put that information in my query letter to show agents that I can help get exposure and sell books. The en
couragement Mark gave me to keep going, even though it seemed hopeless at times, was also really appreciated. The agent spreadsheet he gave me was fantastic, too. It showed all the agents in my genre, what they like and don't like and so forth. All the information I needed was there so I didn't have to dig it out from various websites.
When I first started looking online for different publishing experts, I was very hesitant. I thought about it for quite a while before I ever contacted Mark. I read through his website and, since I've been a SCBWI advisor, I knew that the information on his website was accurate. Mark is also very congenial and helpful. That's why I decided to work with Mark. I figured he knew what he was talking about and knew what he was doing. I decided if I was going to try to get something published that I definitely needed to go with him on it. I knew that working with Mark was the way to go. It takes time to get a literary agent. You have to stay with it, and you need to get help.
One friend of mine sent out many queries but decided that wasn't the way to go and finally gave up, self-published, and put her book on Amazon. She has about 2 or 3 books on Amazon now and they're not doing that well. She told me the other day that she got a check for $3 from Amazon for the month. Another friend of mine did the same thing. I keep bugging people, suggesting they look at Mark's websites. I know that if they just read through his information, they'll see that he knows what he's talking about and he can be of help to them. If I hadn't found Mark, I'd probably still
be where I was before I contacted him. In other words, I wouldn't be anywhere."
Carl Watson
Author of the upcoming novel
Kid Clay for younger readers
* * *
"Mark helped me to get a top literary agent a while back, and now my novel, 'The Wrong Hand' (a psychological thriller) is published with an imprint/division of Penguin Books called Michael Joseph that is 'principally interested in publishing Top Ten Bestsellers'. It's hard not to be excited. It has been an awfully long bloody road towards publication but we are finally on our way. I have learned that hard work, struggle, disappointments and perseverance are all important, as is following the advice of industry experts like Mark.
My agent is fantastic, well respected in the industry and has proved to be very hands on with every stage of the project. From the moment I listened to the long exuberant message he left on my phone, expressing his excitement about the book, I knew that he was a perfect fit; that he understood the novel, believed in it and would be a champion for it. He also worked with me to improve the MS for submission to publishers. I was then assigned a wonderful editor at Penguin who raised the bar even higher and helped me to dig deeper and deliver an even a better book. Through the process I have come to like the quote 'Writing is easy, all you have to do is look at a blank page until your forehead bleeds'.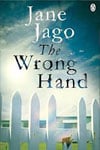 After Mark helped me revise my query letter I got five requests to read my full manuscript. Several agents asked for it within the hour. When I received my first offer for representation, Mark encouraged me to go slow and make sure I considered all my options. He told me exactly which questions to ask the agent. Then he advised me what to say to the other agents who were still considering my work, as leverage, so they would read my book over the weekend. That way I was able to get more than one offer and choose the right agent for me.
I originally stumbled on Mark's website whilst compiling a list of agents to target with my book submission. The site itself is full of REAL information and resources – not the usual hollow bait for an underlying sales pitch. With the Internet inundated with spruikers touting for business and offering all manner of promises – his authentic content immediately stands out. It was clear to me, when I heard Mark talking on his free mp3 that he was someone I could work with. His honesty, integrity and intelligence came through loud and clear.
I have to admit though, when I got to the visualization on the mp3 about sitting down with my dream agent to celebrate a lucrative publishing deal, I thought – here we go, he's building this picture and then he's going to burst the bubble and say 'wake up and smell the roses'. I was waiting for the punch line. Instead, Mark affirmed that what I am driven to do is possible. He made me more determined not to give up. I then shared some of Mark's tips with my son (also a writer) and he booked an introductory coaching call with Mark for me as a gift.
Filling out the questionnaire that Mark provides before the consult, in order to fully understand your writing project and your goals, is an invaluable process in itself. It allows Mark to know a great deal about you and your work before you speak with him. It also pulls out lots of things you'll be able to use in your query letter. That's a huge thing since, let's face it, most people are writing under a rock. Obviously if you've already written a query letter, you've thought long and hard about it, but Mark's questionnaire helps you realize things you left out. After the cramped discipline of the minimal word count required for submission materials to literary agents – how wonderful it is to expand upon and fully express that which propels and excites you as a writer and what drives your book. Just considering each question on the form is an exercise in clarity.
When I spoke with Mark, he had digested all the information I provided about my books and had read my submission materials. He was not only extremely positive about the work but immediately gave me suggestions for a couple of simple changes that I instantly recognized as being spot on, and in tune with the tone of the work. There was so much concrete stuff during that initial 1-hour consult it was fantastic. Mark was easy to talk to, totally on point and – this is rare – completely psychologically present throughout the call. He actually listens.
That's a very rare quality, especially when there's marketing involved. And he's an expert in his field. Mark clearly understood exactly where I was coming from. He identified descriptors and information I had provided in the questionnaire that best represented the real power of the book so that I could use them in my query. He suggested things that needed omitting from my current query letter. And he advised me on how to restructure it. We discussed genre as well, and criteria for targeting the right agents who would resonate with my work and therefore be fired up with excitement to sell it to publishers.
Before my first phone call with Mark I didn't know if there would be anything there… or if it would just be a sales pitch. There's a lot of that out there. 'Listen to my two hour talk about buying my 4-hour program.' I didn't approach it that cynically, but I'm not naïve either. Unfortunately there are a lot of people out there who have trashed the territory and left people skeptical and wary. After my call with Mark, I signed off energized and ready to embark on the next steps toward getting the best agent I could.
The discussion left me vindicated in my belief in myself as a writer and also encouraged me that I was well on the way to obtaining the representation I deserve. A little while later I decided to work more closely with Mark in one of his longer-term coaching programs where he leads you, hands-on, through the steps to securing an agent. During our time together Mark helped me figure out the best way to position my book. At first I didn't know how to position it, but Mark helped me figure out the most important parts to emphasize. My book is highly commercial but it's also meaningful with powerful themes and that wasn't being communicated before.
Mark gave me feedback on my first 50 pages as well, and actually made some editorial suggestions on the first pages. Those comments were critical because I had something in the first few pages that described a delicate subject. It would have been confronting to many readers… and given them the wrong first impression about the book. The changes Mark recommended also added more mystery and suspense. When he did that, it created immediate trust for me. People can give you advice and that can be quite intrusive if it's not right, but Mark's suggestions made it clear that he'd read my material and understood it.
I found coaching with Mark very validating. The whole process was based on the fact that my book really was a credible piece of work with the merit to get a literary agent. Mark doesn't take people on that he doesn't believe in, or blow smoke… Perhaps I already knew that my work was worthy of publication, but it's normal as a writer to always have some nagging doubts and insecurities – so much of the process is about rejection no matter who you are or what you have written. If I hadn't found Mark, I don't think I would have given up…ever… but I was wondering what to do next to get the work 'out there'; so I might have dropped the ball for a long while.
When you're alone as a writer it's easy to lapse into a bit of disbelief about your ability and lose momentum. I've shouted Mark's praises to people and continue to recommend him. In short, if you want a book deal with the top five in traditional publishing – and why wouldn't you – you need a top agent and Mark is all about equipping you to get one. If your writing is important to you, consider working with him to help you market yourself to the people at the top who can best represent you."
Jane Jago
Author of the novel The Wrong Hand
Penguin Books/Michael Joseph
* * *

"When I first got an offer for representation from Regina Ryan, who runs a Manhattan-based boutique literary agency, I was just starting my day checking my email. The first thought that came to me was, dreams do happen! I started writing 15 years ago for magazines and newspapers. And I remember well, what I think every writer can remember, those moments early in your career where you're waiting for acceptance or rejections. It's like your whole life revolves around that.
About eight years ago, before I met you, I sent out queries over three months' time, with no requests for more material. I didn't know what I was doing. It was like shooting darts in the air. My first query letter and book proposal were very step-by-step, following instructions that I found in books. When I found your website and read about your coaching program I wanted to do it, but I have nine kids and didn't have the financial means. I thought I would do it one day though, and I knew that you were the right person to help me pursue the project. When later that same week I got an unexpected amount of money I knew in my heart that working with you would be the right thing for me. Even if I never got an agent, I would have known that I gave it the best chance. So I took a leap of faith.
My project, before meeting you, was just a dream. Your belief in my book breathed new life into everything. There was something in your energy, in my first conversation with you that made me feel it was possible. After working with you, my submissions were a lot more professional, very polished. You kind of sharpened the whole thing and brought it into focus. Then, with your guidance, I got my first request for more material from an agent within five minutes of sending a query letter. Then I got more requests! The most valuable part of working with you was the lack of pressure. That was extremely important to me. Everything we did became joyous as opposed to burdensome. Also, you're very present, grounded, down to earth, and peaceful, which brings my creativity alive. It wasn't just the mechanical part of what we were doing that I enjoyed, but the actual experience of it. You came along and you believed and that made it all possible.
For a long time I had the vision that my book would be published one day. But it wouldn't have happened if I hadn't invested in myself. I think that's something we all need to do – to invest in ourselves and to find someone who will help us believe that we can do it. Investing in yourself leads you towards authentic, peaceful and joyous productivity. You get to create meaningful work and contribute more to the world. All of us have dreams, but sometimes we don't believe in them. If you have a dream to be published, there is a reason you have that dream. And the pull of that dream won't leave you alone. It won't quiet down until you try!"
Libby Kiszner
Author of the upcoming book for young readers
Dear Libby, Will You Answer My Questions About Friendship?
* * *

"It was a pretty good day to begin with when I got the news that a top agent, Bill Contardi with Brandt & Hochman, wanted to represent me. I had just gotten home from a long bike ride. I was hoping to have good news when I got back—and I did! I was on cloud 9 when it happened because I had tried to get an agent and book deal before, and nothing came through. So I was surprised everything happened so quickly this time, working with Mark. Bill was one of the first agents I queried with my new query letter. He wasn't the only agent who asked for more material, either. I got many requests, and one of them came in just 15 minutes.
For a long time, for many, many years even before I started putting the finishing touches on my novel, I saw myself as a writer and wanted this to be my life and career. It's what I've always loved. I tried to be confident, but not overly confident. I thought I had a chance to be a writer and hoped that I had the talent for it, but when you send out lots of queries and don't get anywhere, it definitely affects you. No matter how confident you are, you inevitably start to think that maybe it isn't going to happen, that maybe you aren't good enough.
Before I worked with Mark, a few friends of mine in the Twin Cities where I live, who make a living writing, gave me some pointers. It was definitely valuable advice but it wasn't very in-depth. They said that my query letter should have a little info about my book, and a bio. But I still had questions about how I should talk about my book and I didn't know exactly what I should include in my bio. I was appreciative, but still lost. I knew that agents got a crazy amount of queries. I also knew that if I didn't distinguish myself very quickly, they would take a 2-second look and then stop reading.
Mark wrote every single word of the query in a way that would draw an agent's attention. He made my book sound good but he also made me sound like a great writer, and a marketable writer. I've always been bad at marketing myself. I'm terrible at it. Mark knows how to make you and your work seem appealing, special, and unique, without it sounding like bragging. The query is incredibly important because it's your way to get your foot in the door, like a cover letter if you're applying for jobs. If you have a bad cover letter then your prospective employer will throw it out and go to the next one because they have hundreds or thousands more.
Mark has so much experience and good advice that it's obvious he knows what he's talking about. Just deciding to work with him boosted my confidence. It made me feel like getting an agent and book deal might actually happen. I knew that I was finally doing everything I could to give myself the best chance. Mark then showed me how to get famous authors to say they would allow me to send them a review copy of my manuscript. I was amazed. I even got an invitation to send a copy of my book to Stephen King's home address. That was amazing because I never thought I'd get anything back!
I know it's important for authors to demonstrate their ability to promote themselves but, again, I've never been great at self-promotion. So I was uncomfortable about writing letters to famous authors for support. But getting all those emails back got me one step closer to being published. And it made me feel like I might actually have a shot at getting an agent. Before working with Mark, I also didn't know much about writing an attention-grabbing synopsis. I always felt like writing and submitting a synopsis and query required some secret code or hidden language that I didn't understand.
Mark gave me a list of the most well-known and respected agents who were also the most likely to be interested in my book as well. That was really helpful. Researching agents is normally very time-consuming. It takes forever. Mark gives his coaching clients everything they need about every agent that might be a fit for them, including their individual submission requirements, all in one spreadsheet. Everything I could think of was on that spreadsheet. It saved so much time, an absolute lifesaver.
The training guideline documents that Mark sent me were helpful as well. In a very encouraging way they tell you what to remember when researching agents, submitting queries, and following up. They even include tips to help you stay positive and productive. Mark could have easily left that stuff out about trying to maintain your confidence and keep on trucking when you get rejections. There is even information about the best way to handle it if you get an offer for representation, or if several different agents are offering representation at the same time. You don't want to burn any bridges with literary agents, so that was really important to learn as well.
At first, sending queries out is exciting but it can quickly become tedious, irritating, and discouraging. The first time around, when I wasn't working with Mark, it didn't take long for me to start hating the querying process. Doing it with someone is much more fun. Mark is kind and supportive and, although we've never met in person, he recognizes that querying agents can be a stressful and discouraging period for authors. And he was there with me every step of the way, helping me to be patient and keep up my confidence until the right agent came along.
I get the sense that Mark really believes in his clients' work, cares about them, and really wants to support them and see them be successful. It would be easy for someone in his position to just send out form emails and letters and do the bare minimum. I kind of had the fear that maybe that's what it would be like working with him. I'm also not rich or wealthy by any means, so it was a big decision. But every single email and phone call boosted my confidence and made it clear that Mark had my back.
A big part of what convinced me to work with Mark was all the testimonials I saw on his website from authors who have found agents. They seemed sincere and varied enough that they were people's actual stories. And so many of the testimonials that I read said the same thing I'm saying now, which is they weren't sure at first but they took their passion for writing very seriously and wanted to make this happen and decided to take the plunge and it was better than they hoped it would be.
I read that over and over again on Mark's website from actual published authors. That convinced me that Mark was legit and that my time with him would be worthwhile. So I signed up for an introductory coaching call. I figured that I could make that expenditure and see what happened. I still wasn't totally sold but I was optimistic enough and convinced enough to give that call a go. Obviously I didn't have any lingering doubts or skepticism after that call, and I signed up to do more with him once he said that he thought he might be able to help me get an agent.
Some authors might be more interested in writing and want to focus more on that than the business of getting published. For me, a couple years ago I decided that I wasn't really happy working jobs that I didn't care that much about. I wanted to take my writing seriously and make it happen because I couldn't imagine myself doing anything else. For other authors who feel the same way, it's extremely valuable and, in some cases, imperative, to get help from someone who has experience in the industry. If I hadn't worked with Mark, I honestly think my attempts to get an agent for my book would have ended up on the back burner.
I would have given up on my first book in a way and shifted my attention to the next book. In terms of what is more enjoyable and personally gratifying, writing is hands down more gratifying and rewarding than sending out queries. But getting an agent is pretty fun and gratifying as well. One of my writer friends once said, "If you write books but don't get people to read them then you're only doing half the job. If you want to be a writer you need to get published and that's just how it is."
That was pretty inspirational and it forced me to take my work more seriously. A work of art doesn't really come alive until it has an audience. Working with Mark made me feel like what he says about getting published isn't luck, but a decision, was really true. You still need a little luck, of course, but that statement has a lot of legitimacy to it. There are a lot of things you can do to perfect your submission and work, and put yourself in the best position to make it happen."
Matt Levine
Author of the upcoming
thriller/horror novel Hollow
* * *

"As a writer searching for an agent, you read your emails every day and think, okay, probably nothing there… or just more rejections. So one day I looked at my computer, expecting the worst, and instead saw an email from an agent who said she loved my book and wanted to represent me! I had another agent interested as well, but the agent I signed with said all the right things and it felt like we were a good fit.
I first started writing my picture book about ten years ago. The story came pretty quickly and then, from there, I started working on illustrations. I'm also an illustrator. But my book sat on hold for a long time because I was intimidated and got busy with other things. I think I was stalling. I had friends who recommended trying to get an agent, but they couldn't help me.
Then I went to a friend who did self-publishing but I was overwhelmed by the work it was going to take, and she wasn't selling her own books very well. The more I talked to her and the more I read online, I didn't want to spend that much time self-publishing, and I'd have to learn so much more and then apply it. My whole life would have been devoured. I'm 80 years old and I thought, 'My God!, I don't want to mess around and do all that work or not have time to follow through.'
I knew that I had to get an agent first so I started looking online. That's when your beautiful website popped right up there in front of me, like here I am! So I zeroed in on it and started reading your articles. Then I signed up for a coaching call with you and it went smoothly, so I felt really confident in going with you.
I was amazed that you had me fill out such a long questionnaire before the call, to help us both prepare. But I learned a lot about myself in that questionnaire. It also gave you a lot of information you needed ahead of time, which made sense. And it helped you figure out who I am. You were also then able to use some of that information to get the query letter in better shape.
Your agent spreadsheet that you sent me was very helpful as well, and I'm not good on the computer. When I first researched agents for my first book when I tried to get published once before, it was at the library. At that time, 20 years ago, I'd go through those huge books and look for agents that I thought would fit. Then I'd have to write the stuff down because there was no place to print it. But, fast-forward to today, the information on your spreadsheet was really good and told me everything I needed to know about the agents.
As for editing the manuscript, you cut it in half as far as the words were concerned because it was twice as long as it was supposed to be. You also suggested some additions, which I loved, and you helped me add a whole new layer to the story that created more suspense and excitement and made the book less predictable. You helped me get well-known picture book authors to say they might give me a testimonial as well, and, as you know, one of them suggested a wonderful new title for my book, which is the one we used.
You really know how to do, and say, just the right things. Part of it is because you know what writers go through, since you've gone through it all yourself as a writer and an agent. You're open-minded, caring, intellectual, and you have to be to know all this stuff. You're also humorous and I love your stories. It's also nice that you share what you do as a person. It makes the person on the other end of the phone line a human being. And you're efficient and get right back to people, which makes a difference too. Sometimes you sit here and have a question and you email and think, I need an answer right now, and suddenly there you are!
There were times when our work together was overwhelming. But then I'd stop and do something else and come back the next time and think, okay, I can do it. I think everything you do in life is like that. It's no different than when my mom was living with us and sick. I thought how are we going to do this? How are we going to take care of her? How am I going to get through it? What kind of life do we have? But it all worked out and I wouldn't have done it any differently.
I can't imagine how much time it would have taken if I were doing everything on my own, and I didn't need to. It's like when I'm teaching my painting class. I know all this stuff and can tell my students about the materials and which brush works and which one doesn't so they don't have to find out on their own. They can learn from me instead of spinning their wheels. To any author reading this testimonial, you can get a book or study a website about something and try to do it on your own, but it's not the same as working with someone experienced. An expert can show you all the tricks and shortcuts."
Darlene Dihel
Author of the upcoming children's
picture book Pandamonium
* * *

"The day I found Mark's website, I was ready to quit. Now I'm represented by Italia Gandolfo, the CEO/Founder of Gandolfo Helin & Fountain Literary Management. That's a full-service literary and dramatic rights agency with a presence in New York, Los Angeles, and Nashville. They work in publishing but also film and TV with many bestselling and award-winning authors. After I signed the contract, I emailed the other agents who still had my manuscript to thank them and say I'd accepted another offer. Two of them apologized for their delay in responding and asked me to consider them for future manuscripts!
I don't know if it was a mystical hand or what that led me to Mark's website, but I'm grateful. I tried to get an agent over the course of two years before, but it's devilishly hard to get an agent for middle grade and young adult books. I kept thinking, nobody is really noticing so why should I keep doing this? I might as well sit home and read to myself or just pass my books out to my friends and neighbors. But then I decided to give it one last try and research agents again.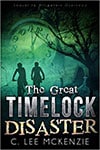 Mark looked honest in his picture and I thought that's interesting. Here I am ready to toss this whole writing thing aside and here's someone who says he can help. What if he's right? Obviously, he was. I guess the best way to describe what Mark did with my query is that he made me look better than I did. He put things up front that caught the agents' attention and made them keep reading. I immediately started getting requests, including five requests for the full manuscript. Mark's query was more effective than the one I'd sent out before.
The agent list Mark sent me was excellent, too, and up to date (I checked). I practically kissed that list when it came in because I'd researched agents before. I know how much time it takes to put that kind of thing together. It had every agent that might want my writing but it also showed me the agents' bios, all the kinds of books they handled, and what they wanted in terms of submissions (query and/or synopsis and/or sample pages, etc.). I didn't have to go to any of their websites, unless I wanted to. That in itself saved me an amazing amount of time.
Mark also sent me several detailed documents that laid out, very clearly, what Mark was going to do and what I would need to do. They also helped me get three well-known authors to say they'd read my book and consider giving me a testimonial. One bestselling author asked to read my manuscript and gave me a blurb right away. Mark's guidelines also explained how to format my email submissions for agents so they'd hold their formatting. When I saw that I cheered because that had been a struggle for me. The documents Mark sent me also told me to respond to agents once they were interested. I didn't know anything about that before.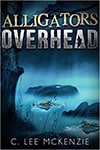 I got the offer for representation from Italia just two days before Christmas. Mark told me that he had the same thing happen the year before with another of his clients… on Christmas Eve! I was sitting there thinking, wow, this actually happened. I can't believe it. I felt an immediate sense of calm because getting a good agent was a hurdle that I really didn't think I'd get over. But Mark is really good at what he does. He's professional and friendly, and he put me at ease. That's a huge talent since most of what Mark does is over the phone and I hate phone conversations. Mark is also quick to respond and doesn't yell at you when you do stupid things!
I went in to my first phone call with Mark somewhat skeptical because that's how you need to proceed when you're first meeting someone. You want to be logical instead of emotional, be aware, and listen carefully for important things. During the call Mark made me feel comfortable, he did exactly what he said he'd do, and he didn't give me a high-pressure sales job. I really appreciated that. After the call, I went over all my notes and decided to take the next step by committing to a bigger program. I knew that I could either do the program with Mark and see what happened… or just turn off my computer and take a hike.
If you're serious about your writing and you've decided to put it out there, you might as well do it with the best tools possible. I wasn't doing that before I met Mark. Once I realized that I needed someone in my court, and found Mark's website, it was an easy decision."
C. Lee McKenzie
Author of many Young Adult and Middle Grade novels including The Princess of Las Pulgas, Double Negative, Sudden Secrets, Alligators Overhead, and The Great Timelock Disaster
* * *

"Mark, finding you has been both a treat and a treasure—I just signed a contract with my new literary agent! As you know, my career has spanned publishing, TV, and feature film. I've served as Creative Director for the Magazine Group, TIME Incorporated; Director of Time World News Service, a Founding Director of TIME-Life Films; Executive Producer for both the CBS and NBC Television Networks; Producer/ Director: Movies of the Week: CBS Cinema Center Films and Universal MCA. You just can't do it alone today as an author.

Having many years experience in publishing, and having published many books myself, I've found that the industry has become extremely problematic. 70% of the publishing houses, as I knew them 20 years ago, have now consolidated. As a result, cost-cutting measures have been put into place, editors are overworked and underpaid, and, regrettably, there's a new crop of editors coming in that aren't developmental editors, they're just acquisition editors. They don't have the literary stature of some of the legendary editors.
We'll never see another Max Perkins, the editor for Ernest Hemingway, F. Scott Fitzgerald, and Thomas Wolfe. Few editors these days are dedicated to their craft. There are pretenders and sometimes imposters and no single editor today can make a decision. They must have another editor within the same house, a marketing director, a PR director, and the publishe r on board to get permission to publish a book. As a result, every author needs to have a well-edited book and position it well. My latest book wasn't getting picked up because editors couldn't agree whether it was a young adult novel or an adult novel.


Faced with problems like this, it becomes dangerous territory. If you start listening to the wrong people, or too many people, you're at a disadvantage. Many of the agents and editors who gave me feedback had just read a few pages. It can be very unsettling and worrisome. But you need an agent and this is why I feel that you offer such a valuable service, Mark. You're an intelligent man and you're a literary man. You've been an agent and you know the game. You help authors choose the best agents who might be receptive. You personally rewrite an author's pitch materials. And you make sure his or her work is well-written and ready to go.
In today's publishing marketplace, agents come and go. They also very often seem to just want an easy pathway to make a buck. Many authors are let go by their agents because their last book didn't do well enough and the agent doesn't want to devote the time to help the author. That's not what you're about Mark. You structure a blueprint in which an author has every chance of having the representation that his or her book deserves. You help your clients give agents everything they need to place their book with the proper publisher. Even established authors need this type of support in today's marketplace.

I've had agents in the past for my work, including an agent who helped me with a very successful book that I published with National Geographic. But things went badly with that agent so I had to look for another one. It was extremely difficult. Even though I already had a bestselling book, I was writing in a new genre so there was a new learning curve. Every day was becoming increasingly difficult and I knew I needed help. I needed a mentor, a supporter, someone in the industry who could help me see things more clearly, write an appealing query letter that would garner attention, and get my manuscript read.
It's very difficult today for authors. Anyone who tries to get a literary agent blind, without the best blueprint, is diminishing his or her chances. You only have one chance at an agent for a book, so you've got to do everything you can. That means finding a trusted advisor and supporter who knows how to play the game. Instead of agents just reading the first page of your book and tossing it, you want them to think it's well thought out and well presented. Then you might have found your champion, one who believes in your work and has the ability to place it.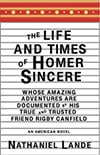 This may sound indulgent Mark, but my favorite part of your coaching program has simply been working with you—someone experienced, fair minded, and professional. You tell it like it is and you're very straightforward and above board. Instead of making guarantees, you tell authors that the publishing process is about calculated risk and playing the odds. The only thing you can promise authors is that you can help them avoid making mistakes. And you can help them increase the odds of getting their work read in the best possible light.
To those authors who don't want to pay for your time and experience, it's a lot like deciding to pay for a good doctor or get free services at a clinic. If you have a serious condition, the choice is clear. You want to go to a specialist and get the best treatment or prescription. That's what you are, Mark. A specialist. Because of the way you present yourself, I never had any skepticism about working with you. You're forthright, you say what you're going to do, and you construct a unique plan for each individual author and project.
Writing is a very lonely profession. You know how to gain access to the publishing world so authors can be respectfully represented. Investing in your program helped me find a literary agent who's enthusiastic about my work and treats me with respect.
I finally have my happy ending.
Thank you."
Nathaniel Lande
Author of ten fiction and nonfiction books including Cricket (New American Library), The Life and Times of Homer Sincere (Peter Mayer/Overlook Press), The 10 Best of Everything (National Geographic), Dispatches from the Front (Henry Holt and Oxford University Press), Mindstyles–Lifestyles (Price Stern Sloan), Blueprinting (Harper Collins), Self Health, The Life Long Fitness Book (Holt, Rinehardt, Winston), and The Cigar Connoisseur (Clarkson Potter)
* * *

"I just signed a contract with a top literary agent and film producer who represents many bestselling authors. WOW!
Mark, I can't tell you exactly how many query letters I sent out before we worked together, but it was a lot. And, since I had high expectations, it wasn't easy dealing with all the rejections. Not one person asked to look at my proposal. My pitch was vague, without a clear point. The query and book proposal you helped me create were perfect. Everything was worded so nicely, and it worked! I just wish I'd heard about you earlier. That would have saved me at least a year. I'm not kidding. Doing it myself, I was just beating around the bush.
What really stood out was the example proposal you sent me. I suddenly understood where I was just saying something to say something… instead of getting to the point. I'd bought books like Michael Larsen How To Write a Book Proposal but I didn't feel like I understood everything. There are so many differences between genres that you can't have a one-size-fits-all approach anyway. There were many helpful things in that book, but you really need help to write a great book proposal.

The sample proposal you sent me was incredible. It made sense and it was more like my book. I had fun writing my proposal once I had that, and it suddenly flew out of me. The agent list you sent me was a big thing, too. A huge timesaver. It showed me all the agents who might want my book, in order, starting with the best. That list was incredibly helpful because there were so many agents and I didn't know where to start. I'd bought the Writer's Digest Guide to Literary Agents and the Jeff Herman's Directory of Agents but they were overwhelming.
You helped make the book better, too. You came up with a new title and you tweaked the perspective of the book a little bit. That gave my book a clearer purpose and greater appeal for a broader audience. You'll be happy to know that that's exactly what my agent has been emphasizing! It's not easy to be aware of everything when you're writing your first book. Learning some of those things was a huge epiphany for me. It's been beautiful seeing how it's all come together.
The best part of working with you, Mark, has actually been our talks. I've really enjoyed our personal connection and how honest and genuine you are. The fact that I can trust you is just as important as your expertise. It really makes a difference. There are many coaches out there that promise a lot and everyone has something to offer, but it isn't always substantial. Your coaching program was also a big investment for me, so I had to ask myself if it was going to be worth it. Could I trust you, or was your program just going to be a ripoff?
I follow my impression though—my gut feeling—when I talk to people and I trusted you the first time we talked. All those testimonials on your website were helpful, too. There were so many of them, from different types of people. You're going to laugh when I tell you this, but my angels told me to go with you as well! I'm glad, because this wouldn't have happened without you. I knew it wasn't easy to get an agent, but I had no clue how competitive it really is. The market has become so tight that it just makes sense to work with someone like you.
You're filling an important need so I'll say this to every other author reading this testimonial. Mark showed me that getting a top literary agent is a science. If you've written a book, or you're in the process of writing a book, you've already invested a lot—a lot more than money. Don't stop yourself from getting out there to fulfill your purpose and dreams.
Thank you so, so much, Mark!!!"
Birgit Langhammer
Author of Your Life is Art:
Make Every Day a Masterpiece
* * *

"After sending out the query Mark revised for me, I had the opportunity to speak with literary agents from top agencies such as Janklow & Nesbit, Trident Media, Anderson Lit, and Folio. I signed with Don Fehr at Trident and, a short time later I had a publishing contract with Berkley Books, which recently published my book in hardcover.
Before that, I sent my query letter out on my own to 30 or 40 agents and got a lot of rejections. I then found Mark online while I was researching agents. I was surprised that he offered so much during his initial consultation—for a very modest amount of money. An hour of his time on the phone or Skype and he was willing to read a big chunk of my book right up front. I thought that was extremely generous and it seemed very likely that Mark was genuine.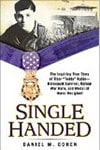 I also took advantage of Mark's main 1-hour audio training. I was painting my apartment at the time, sitting among a lot of rubble. I stopped what I was doing, laid down on the floor with a pillow, and listened. I was very impressed with the depth of Mark's knowledge, but also his casual attitude. The audio presentation wasn't a hard sell. Instead, it struck me as something I needed to look into.
I knew I'd need to get the attention of literary agents, and that I'd have to get their attention quickly—but I didn't know how to go about it. Although I have experience in the film business, I knew that I didn't know the particulars of the book business. I'd made several movies, but I didn't know the specifics of what would grab the attention of a literary agent or publisher. It was obvious from Mark's audio presentation and website that he did know.
Although my query and book proposal were already pretty good, 'pretty good' and 'very good' aren't the same thing. There's an old saying, "Good is the enemy of great." There is a difference, and it's not so easily quantifiable. The biggest mistake you can make as a writer is to rely on your own limited knowledge. You just can't beat the experienced eye of a professional. It's evident in everything from home painting to plumbing to publishing.

Having the personalized agent list that Mark created for me was also enormously helpful. It was comprehensive and up to date, which saved me time and made querying agents much easier. Because of the lead time involved with writer magazines and printed agent directories like the one by Writer's Digest, the information is always at least 3-6 months old. You often write to the agents and get a note back saying they quit the business and moved on. Or you query agents and they say they're not interested in your genre anymore. There's so much online that's simply inaccurate.
I do have to say, thought, that I didn't enjoy writing my book proposal. But I learned a lot and at I was glad to have someone like Mark guide me through that particular part of the process. And really… given the nature and extent of my book, which is more than 400 pages and took me two years to write, we got the proposal done pretty quick.
When it comes to Mark's personality, he's affable, approachable, down to earth and sensible without having to meet you face to face. We spent a lot of time together on the phone, and our working relationship reinforced my initial impression. He comes across exactly the way he comes across on his audio recordings and websites.
I know that inexperienced authors, or those who've had a bad experience with someone else, might be skeptical about working with someone they found on the Internet. But I wasn't skeptical in the least when I listened to Mark's audio materials on his website. Also, some of the things he said, I had already heard from other people, so I knew that I just needed help to do them—and do them as well as possible.
One of the things you learn when you make a movie is that marketing is just as important as your product. If you're going to make it in the arts, you need help and you need to get educated in a hurry. It's like working with a physical trainer. I had worked out my whole life and then, at one point, I started working out with a trainer. That's when I saw about 3 or 4 years of improvement in 11 months.
I don't know what would have happened if I hadn't worked with Mark. I can't even imagine that now though, because of the grief and detours I experienced before we worked together. It was a time-consuming pain in the neck. If you want to get the attention of top literary agents and publishers, there is no substitute for working with an insider. You can't beat experience. And having Mark on your side is incredibly valuable."
Daniel Cohen
Author of Single Handed
(Berkley Books, a Division of Penguin Random House)
* * *

"After sending out the query letter Mark revised for me, twelve literary agencies expressed interest in my novel, including big literary agencies such as Writer's House. I signed with Christine Cohen of the Virginia Kidd Agency who was very enthusiastic about my writing. Her agency also specializes in sci-fi (my genre), and it has a long history of representing heavy hitters in the industry (Anne McCaffrey, Ursula Le Guin, Alan Dean Foster) as well as some newer, lesser-known up-and-comers.
I was eating lunch at work when I got the news. Like most authors querying agents, I was obsessively checking my email to see if any new responses had come in. I saw an email from Christine and I was ready for the hammer to drop. I'd gotten so used to being rejected. I hesitated before opening the email. Then I had to read it several times to make sure I read it properly. I was shocked and surprised to finally have my first offer for representation. You start to think the only thing that ever comes from querying is rejection. It's not true.
Before working with Mark, I bought books on how to query agents. I participated in online courses about how to write a query letter. And I worked 1-on-1 with a coach at Writer's Digest to improve my query. I didn't get any requests for my complete manuscript and felt like I was banging my head against the wall. That's when I found Mark. He showed me that the query letter I'd crafted and gotten help with was pretty good, but it was only 90% of what it could be—and that extra 10% made all the difference.
Mark also sent me a spreadsheet with every agent that might want my work. It was more complete and helpful than another well-known agent directory and query tracking service I'd used before. Mark also sent me helpful documents that were a step-by-step plan outlining how to get famous authors to give you testimonials, choose the best/right agents for you and your book, submit your work to literary agents, follow up with them so they'll get back to you quickly, and respond when they express serious interest. Mark also got on the phone with me to make sure I was implementing everything in the best way possible.
I was surprised and impressed by how accessible Mark was. Whenever I emailed him about something, he responded quickly by email or called me. Mark has great knowledge of what it takes to get an agent, but he's also very dedicated to his clients. I was a little skeptical before I started working with him because I didn't know if his services would work for me. But I got so much information during my introductory coaching call with Mark that I felt there was much more that would be available to me if I continued. I'd also worked so hard, for so many years, that I felt I deserved to make an investment in myself and take a chance.
If you take your writing seriously, you should pursue it in the best ways and means you can. If it's a hobby then it's a hobby and you should enjoy it. But if your writing is something you want to take to the next level, you should invest in it. You can read books and information online about how to get a literary agent, but you still need help applying everything in the best way for you. And working with a professional is the only way to make your pitch materials a 10 out of 10. Mark will show you the right way to do everything, so you won't feel lost.
If Mark hadn't come through for me, I think I would have started turning to small publishers and submitting my work to them next. I'm so glad I decided to give it one more try and give Mark a chance. If you want to find out what's possible for you and your book, schedule an introductory coaching call with Mark. He's a professional and the best at what he does. He also has excellent taste because he thought my book was really good!"
Joseph Sidari
Author of Little Green Men
* * *

"I now have an agent… the president of a New York boutique agency with many bestsellers and award-winning titles!
I'd published books with a traditional publisher before, but my old publisher didn't want my new book. They passed on it. I didn't know what to do at that point since I'd lucked into my previous book deals—the publisher had approached me. So, when my new book got rejected, it was clear that a book deal wasn't going to just fall into my lap again.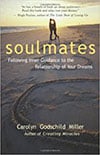 I was out of ideas and frankly bewildered about selecting agents, at a very low point when I went on to the Internet to see what I could find. Mark's websites came up everywhere so I decided to give him a chance, and I'm very glad I did. Mark was supportive and encouraging at a time when I was questioning my writing ability, and my sanity. That meant a great deal to me.
In terms of practical help, Mark helped me with valuable revisions to the manuscript that made it more accessible to a bigger audience (including agents). I had no clue about how to write a query letter or book proposal, either. Mark helped me get a clearer picture of what I was doing so I could communicate everything better.
Mark also helped me choose the best agents for my work. I had no idea and it would have been impossible to approach that part of the process, on that scale, on my own. If you're sending your work to the wrong people and you don't get the right responses it can get really depressing. When I started sending out the query letter Mark revised for me, I got a couple of requests the first week. Then I got more requests and signed with Helen a short time later.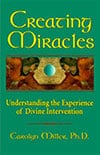 Since I've always done things myself, it didn't occur to me to hire a coach or consultant. When I saw what Mark was offering I was torn. I knew it might be a wonderful opportunity, but I also knew it might be a scam. There's a lot of stuff on the Internet that would be a real mistake to get involved with. There's the fear you're going to be taken advantage of. This guy looks good on paper, but who is he really?
I didn't read Mark's website very carefully before I signed up for my first call with him. I wanted to go by my own inner guidance, and it just felt right. After I committed to the first call, however, I looked more carefully at Mark's websites. Everything they said was so valuable and sensible. They were also very sensitive to the issues that were concerning me. At that point I knew there was a good chance Mark was who he said he was. 
During my introductory coaching call with Mark, I got a sense of him as an honest person who was going to do what he said. I could also see a path with him going in the direction of publication. I couldn't see the point of just sitting at the edge of that path, not walking down it, so I was relieved to have Mark to rely upon, to know what to do in an area where I frankly didn't.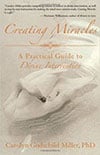 New authors have a fairly naïve idea of what it takes to get published, and it's easy to become discouraged when it doesn't work out. Years ago I saw statistics showing that most people who start writing a book never complete it. And most people who finish writing a book never get an agent. That's partly because authors who don't have contact with an expert in the publishing industry are inclined to think a little magically about it.
As my stepdaughter (also a consultant) pointed out, in business and any other enterprise, people understand they don't know everything about some aspect of the business they're operating in. They need to call in someone who has the expertise they lack. I think it's realistic. If you can't afford to pay Mark, you'll have to try and do it on your own. But if you can afford it and hold back, it implies a lack of seriousness getting to your happy ending.
I was glad to put myself in the hands of someone who knew what to do. Mark is smart and honest and knows what he's talking about."
Carolyn Miller
Author of Creating Miracles: A Practical Guide to Divine Intervention (H J Kramer Inc/New World Library), Soulmates: Following Inner Guidance to the Relationship of Your Dreams (H J Kramer Inc/New World Library, Novato), Creating Miracles: Understanding the Experience of Divine Intervention (C.G. Miller, H J Kramer Inc, Tiburon)
* * *

"Mark, I just signed a contract with Sanford J. Greenburger Associates! It's very exciting because they're one of my favorite agencies and I get along with my agent very well. She gets everything about my writing and, although she's a new agent, she has more than 30 years of experience in children's publishing—and she's helping me flesh out the manuscript.
I can't stress enough, honestly, how working with you was 100% the only reason this happened. I talked to a lot of people before I found you. Many of them said you don't need an agent if you're writing books for younger readers. Later, I found out that wasn't true and started researching agents online. That's when I found your agent directory and everything else you. I knew basically nothing at the time. I was clueless and I would have bombed out with agents if I'd approached them alone. Looking back on it now, I see that I learned so much.
Our work together was awesome, starting with the questionnaire you sent me before our first phone call. You asked so many questions that it was a little overwhelming and intimidating at first, but once I started working on it everything was fine. It was also clear from all the questions that you wanted to help me, and you later used my answers to improve my query. You know exactly what agents are looking for, and obviously it worked!
I also didn't know anything about the different book genres for younger readers like chapter books, juvenile, middle grade, and young adult. That really helped. Another thing that really helped was the agent list you created for me, and you showing me how to format everything correctly. I wanted to get everything right and I was using a lot of brainpower on that. You showed me a shortcut that saved me lots of time.
Everyone has a dream of getting an advance and being published. That's because authors know, if you really want to make a self-published book work or be a big deal, you have to work your ass off. I did that with my first book. I traveled to book shows and schools, entered contests, and all that good stuff. I had no help—it was just me doing everything. Later, I worked with a small publisher but that wasn't much different.
Here's the thing…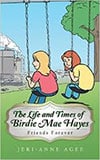 When you write a book and it's done, you can't spend all the time in the world publicizing that book. You also need to start on the next one. You don't have time to be selling that first book all the time. Plus I have a husband, three kids, and four dogs! Having a life was a huge motivation for me to try and get an agent and a major publisher. I wanted to focus mostly on writing, and I wanted  to talk to someone who's knowledgable about the industry who could help me get to the next level.
Because I'm very busy, I also have to say that the agent spreadsheet alone was worth every dime I spent to work with you. The amount of time that saved me, having all the information I needed at my fingertips, was huge. It makes it easy to see what each agent wants since they're all different. It also makes it easy to keep sending out queries, even if you're discouraged because it's not happening right away.
You were up-front with me and said getting an agent might be a long process and it did take a long time, about six months, but you were always accessible. You're also very professional, extremely knowledgeable, and super easy to work with and bounce ideas off of. You never said anything that wasn't true and you didn't promise to do something and not follow through. Everything was just as described.
I was never disappointed in you and that was a relief. My husband would say I'm a bit of a sucker because I've been party to some things that weren't so legit over the Internet at times and paid money for some things that were disappointing. After I got so much out of my first call with you, I talked to my husband about it. He was skeptical at first because he's heard me say things like that before.
You didn't strike me as someone who was trying to pull one over on me though. You seemed like the real deal. And you sounded sincere when you told me that you don't invite most people to do more with you. The other big thing for me was the testimonials on your website. I visited some of those authors' websites and saw what they said about you. I knew that if I decided to work more with you and I was successful working with you, it would be the best decision I'd ever made.
And that's exactly what happened…
To the authors reading this testimonial getting an agent is like anything else in life, like trying to get a great job or be a high-performance athlete. If you want to be successful, you go the best person you can find, with the right experience, who can help you be better. Investing in an introductory coaching call with Mark is a no-brainer. Then you can see how it goes and figure out if you're a good fit to do more.
I just can't say enough about the experience and how working with you has been the best investment I've ever made by far. I'm telling every writer I know. Not everybody has that kind of money lying around, but if you can make it happen and you're passionate about your writing, there's really no reason not to do it. I guarantee you'll get something out of it and find it valuable.
Thank you, Mark!
I really do feel that I owe this all to you."
Jeri-Anne Agee
Chapter Book Author of
The Life and Times of Birdie May Hayes
* * *

"THE UNIVERSE LISTENED…
I just signed a contract with a great agent!
Mark, I've said it before repeatedly and I'll say it again. Everything about working with you was worth it. Your guidance and coaching were invaluable. The best analogy I have is that you're like a combination of a personal trainer and Oprah's chef, continuously adjusting every move and feeding me only what's good for me.
If you're an author reading this who thinks you can do this on your own, don't. Mark helped me get more than a dozen agents reading my complete manuscript, including many agents who'd already rejected me. Other agents who asked to read my book were currently CLOSED to submissions. My agent was one of them! She said, 'I'm not accepting queries right now, but I'll read your novel… and I'll read it fast.'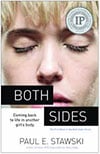 Three days later she offered
to represent me.
Many of the agents who asked to read my manuscript wanted exclusivity, but I couldn't give them exclusivity since other agents were reading the book (thanks to the query letter Mark helped me create). Mark told me what to say to those agents and got them to read my book anyway—without exclusivity. Agents don't like to read a book if another agent is interested or already reading. They don't want to compete.
Every time an agent came at me with a new question, Mark would tell me what to say and I got the response I wanted. That was especially important when agents started asking me about the fact that I'd already self-published the book and hadn't sold many copies. That's scenario is usually the kiss of death with agents, but I only lost one agent over it and she seemed like a sourpuss so I didn't want her anyway.
 Working with Mark was a lot of work but it was also a pleasure, and very rewarding. He pointed me in the right direction but also made sure I stayed on course. He sent me a customized agent list as well, and helped me get testimonial commitments from several bestselling authors. We included their names in my query letter and agents said things like, 'It's so obvious you've got the goods when it comes to marketing and you're doing what it takes.'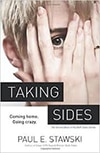 All of those 'little' things Mark does are important—they're like the cornerstone of a building. Before working with Mark, I sent out queries by myself and didn't get anywhere. I was convinced that I had a great book but it seemed like I'd never get in front of the right people. I was constantly looking for advice. What's true and what's not? Everybody has a different perspective. You have to wade through all that and, in the end, you're still not sure what to do.
Mark is a good coach because he's certain of what to do but he's also approachable. He can be friendly but he'll also tell you what you need to hear and he's professional. When I set up my first appointment with Mark, I got an email confirmation that said to call exactly on time. Not one minute early or one minute late. I knew our time together wasn't going to be like a Weight Watchers meeting where everyone giggles about how they cheat on cookies.
When I first visited Mark's website, I didn't know if he was just another guy with a come-on to get my money. Then I read through the site and then listened to the main talk and everything really resonated with me and helped me. That audio was huge for me because I could listen and learn without getting a sales job (Mark didn't do a sales job on me during our time together later, on the phone, either).
After my first conversation with Mark, I talked everything over with my wife, and my business partner. They both felt like working more with Mark would be a good investment. The success stories and testimonials on Mark's website were also really convincing. I kept looking for people like myself that I could relate to. Now other authors can be inspired by my success!
If you're like me in the sense that you know you don't know it all, work with Mark. He's friendly but also very disciplined and he takes his work with authors seriously. Working with Mark is like having a parachute, a soft landing for every time you feel like you're falling."
Paul Stawski
Award-winning author of the young adult
novels Both Sides and Taking Sides
* * *

"Egads, Mark, I just realized that I haven't thanked you yet for helping me get an agent. As you know, I signed with the Marianne Strong Literary Agency. I've talked to two agents there and they're good people, they're excited about my book, and they're raring to go. Your advice really works! My agent said my proposal is great. I'm having trouble believing this is real!
Thank you, thank you, thank you!!!
During the two-year period before I worked with you, I sent query letters to agents and got nothing back but rejection letters. Not a single nibble. That was frustrating because I kept getting positive vibes from the people I'd chosen as readers for the manuscript, including people at my retirement community. Everybody laughed and thought it was great. Then I sent out the query letters and absolutely nothing happened.
I was completely flummoxed.
That's when I started searching for answers online and saw the opportunity to schedule an introductory coaching call with you. I postponed doing anything about it for quite a while. Then I finally decided I might as well try it because what I was doing wasn't working. That first call with you was so helpful that I then signed up to do more with you. 
You helped me see that I'd focused my manuscript on a really narrow audience, namely people who like pugs. You saw that my memoir was more than just a book about pugs—or even dogs in general. It's an inspirational story that shows how any type of animal can help someone cope and heal with a difficult situation. That insight allowed me to make changes to the manuscript that gave it wider appeal and made it more marketable.
That insight also improved my query letter and book proposal. My final proposal was also more comprehensive and the format was different. When I started working on the book proposal, you sent me a sample by one of your other clients and it was intimidating. He covered everything and I felt like I needed to do the same. Then you told me that he felt the same way when you sent him someone else's proposal!
One of the best things you helped me with in the proposal was coming up with reasons why my book had bestseller or high commercial potential. I had never thought about it, so that floored me at first, but it wasn't as hard as I thought it would be once I studied the sample proposal you sent me and I got started. You also helped me get ten commitments for testimonials from well-known authors and experts, including Dr. Marty Becker, 'America's Veterinarian' of ABC TVs 'Good Morning America show and author of many pet books!
That part of the process (getting testimonials) was something I really felt queasy about, writing to famous people out of the blue. Then a lot of them said yes! It never occurred to me to write to people I didn't know, and I never would have known what to say to them. You steered me in the right direction and always made yourself available.
The various guidelines you sent me were very helpful as well. I can't say everything was easy, because the process of getting an agent isn't easy, but your instructions were always very clear and easy to follow. Having those resources was important. I also enjoyed my interactions with you. I'm not a real sociable person, but you're very personable.
You're also a cheerleader type, in a good way. You've always been in my corner. I feel you really took on the responsibility of getting me an agent, and did everything possible to make sure I would succeed. Before I worked with you I spoke with someone at a self-publishing company and all they did was tell me what they thought I wanted to hear. You're not like that. 
I was a little bit suspicious before we had our first conversation, but then I thought: 'If this guy is actually going to read all the stuff he let me send him, he can't be all bad. And I'll know right away once we get on the phone whether he's read it or not.' You were thorough and seemed to genuinely believe that my book had a future. Before that, I was close to despair.
I'm very hesitant to spend money so working with you was a big deal. My husband, Bill, says I'm cheap. But I would encourage anyone to at least take the first step with you and sign up for an introductory coaching call, like I did, and then decide if they should do more with you. The cost of that first phone call with you is very reasonable for everything you do. 
That's true even from a cheapskate like me!
Thank you!!!!!!!!!!!!!"
Maija Harrington
Author of Funny Tails
* * *

"AHHH! OMG, it happened!
I'm really excited to tell you that my literary agent got offers from multiple publishers and my book deal was announced this week on Publishers Weekly! I can hardly believe it.
I signed with Kane Miller, a division of EDC publishing. Their sales reps sell to all major retail outlets, including bookstores, gift stores, museums, etc. They also have a direct sales division made up of nearly 18,000 independent sales consultants that sells their books to schools and libraries, and at home parties, fundraising events and school book fairs. Yay!
As you know, I got three offers for representation from top literary agents in the United States, even though I live abroad! When I woke up and found the first offer for representation in my email in box, I wanted to scream. But my family was still asleep so I couldn't. 🙂
Just 8 minutes after I sent a query letter to one of my favorite agents, she replied and asked to see my manuscript. A short time later we had a lovely conversation. She was interested in representing me and sounded very positive and enthusiastic about my book.
Since I also got offers from two other agents, I had to turn two of them down. One of them was upset and it felt like I was breaking her heart, but you just have to do it. I kept reminding myself that this is a good problem to have!

The whole process of getting a contract only took 18 days from the time I started sending out queries. It would have even happened a lot sooner but, for some reason, my agent didn't get the manuscript when I sent it the first time!

I tried to get an agent before, without Mark.
No luck.
Now I know why. I would never have written anything close to what Mark suggested in my query letter. He says things in the most attractive way, very convincing. Working with Mark also gave me the confidence I had what it takes. That was very helpful.
I put everything into the process because I trusted Mark's procedure. I just kept going and going and never looked back no matter what. Even when I got rejections I didn't care, they didn't hurt me because they didn't hurt my confidence. 

Without Mark I would have kept taking one step forward and two steps backwards, thinking it wasn't going to happen. That's what I did before. I would send out 6 or 7 queries and get rejections or nothing coming back. Then I'd think, okay, I probably don't have a chance. I stopped. I was stuck.
Mark also helped me make small, but important, changes to my manuscript. For example, I realized that my main character needed to solve her own problems instead of having someone else solve them for her. I also got clearer about the message in my book, and the best way to talk about it in the query.
Researching agents can also be overwhelming. When I did it on my own in the past, I didn't know how to choose the best agents. There are so many. Mark created a list just for my book and divided the agents up into different groups and showed me how to choose. This was a very important part of the process because it's personal, and it really helped me.
I also appreciated how much Mark communicated with me. He was helpful every step of the way, someone I could rely on through every little situation. Many times I was confused and not sure what to do and Mark answered me quickly and knew what I should do. 
The most surprising thing about working with Mark was how fast I got an agent, and the fact that I got several agents interested. I saw other people saying that in the testimonials on Mark's website, but I didn't really think it was going to happen to me. So now it is my honor to add my success story to the long list of testimonials I've read on Mark's website. 🙂
Those testimonials helped me decide to work with Mark. I saw different people in different stages of their career and different situations and they all ended up very satisfied with a lot of success. This was very inspiring and reassuring. They also said that Mark is a nice person to work with and very encouraging, which is completely true. 
Mark also came into my life at the right point in time, as I said before, when I was stuck and not moving. For several months I didn't do anything but my dream wouldn't let go. It was nagging me and I couldn't just continue to do nothing.
Thank you so much Mark for everything!"
Miri Leshem-Pelly
Author/Illustrator of Lon-Lon's Big Night
and many other children's books
* * *

"Mark, I wouldn't be here without you! As you know, I recently got two offers for representation and signed with the agent who represents the TV star Cindy Williams of Laverne and Shirley. Her memoir came out earlier this year. My agent also represents April Ryan, journalist and White House Correspondent, among others.
I'm pretty understated so I didn't go hog wild when I got the news but I did buy a bouquet of flowers and some champagne. Then I told my husband and two boys. It was really cool because I hadn't said anything about the process to my husband because I didn't want to jinx it. My kids were excited for me too. They are twelve and kept saying how 'awesome' it was. 
I'm so glad you kept telling me to hang in there when I wasn't going to do it anymore. At the times I needed it most, you kept saying that your process was going to work. You gave me a lot of inspiration and kicks in the heinie that kept me going. And, if you hadn't continued to believe in me, I wouldn't be here right now… telling everyone I have an agent. 
What's really great is that you motivate your clients in good way. It's not just this rah-rah false cheer or false promise stuff. We can all see through that and you don't do that. You give authors an authentic belief in themselves and their work. That was really important for me because I'd pitched my project on my own for about a year, and only one person responded!
Then I found you on the Internet and, after you revised my query, I got more than a dozen requests for more material. Most of them were immediate, within a day or two. That was wonderful, obviously. And my revised query was obviously the reason I got my foot in the door. My new query was much more focused, credible, and interesting.
My original book proposal was very amateurish as well, nothing like the one you helped me create. I tried to follow what the books on writing proposals say, but they're too vague and overwhelming. Your proposals are more substantial. You also sent me a proposal for a book by another one of your other clients, which I was able to model.
You cover everything from A to Z in your coaching. Other people offer similar things, but they just specialize in one part of the process. Or, once you pay them, they're gone. But you stayed with me and made yourself available. I never felt alone or 'Oh my god what do I do?' You care and create a true partnership with your clients, which is super unusual.
Sometimes, when you work with people, they make you feel like you're on the clock. Everything is brisk and to the point, almost curt. You never really feel like they're in your corner. It's more like they're just doing their job. I like that you meet with the authors you work with if they're local or in town, and you post pictures with them. It shows that you like people and enjoy what you do. There's real joy there.
Whether we like it or not, publishing is a business but it's also emotional. You make it easy and even fun because you're very professional and levelheaded, as well as easy to talk to and gracious like a friend. You're also sensitive to how much an author can handle, and you do things in small chunks. I respect that because it's exactly what I needed.
Before we started working together I had a lot of questions going through my mind. Could you really do what you said? Would you be committed? How would it work? And would it really work for me? If I was going to spend a lot of money, I wanted to know that it would have value. I figured that out pretty quickly though, during our first conversation.
Everything was so well thought out that I knew immediately you were legitimate, not just some schlocky guy trying to make a buck. You have a calm demeanor but you also have the experience and provide thoughtful advice. Everything you said made sense and it's like second nature for you. At that point I was pretty much going to do whatever you said.
Seeing all the success stories on your website was powerful too. Especially the testimonial by the blind author in India who got a response from his top pick literary agent in less than four minutes. The one who's now published with Random House. It's clear you want your clients to do well and their success is really important to you.
Now I'm happy to tell other authors who need help to put themselves out there and follow your steps. What you say is what you do, and you really deliver. Actually, you over deliver. It's not smoke and mirrors—it's real, quantifiable, and truly helpful.
Thank you for your help!"
Cynthia Nooney
Author of Nearly Normal
* * *
"Thank you Mark!
After you helped me get a well-known agent with Hartline Literary Agency (for my previously self-published murder mystery), he got me a deal with an American Christian Fiction Writers (ACFW) approved publisher. I'm hard-pressed to find anything that I had an expectation for that you didn't deliver on. Now I'm sending you clients!!!
Before I worked with you I sent out queries, but no one ever requested my complete manuscript. Everyone says that writing your own query is one of the hardest things to do. It's true. Comparing your new version of my query to the one I wrote before, I can see a vast difference. You took things out that weren't important and you put things in that were important. You also came up with a titillating opening sentence and you added a lot more about my background.
The agent list you sent me was also a real bonus. I didn't expect it to be that organized, have that many agents on it, or have that much detail about all the agents and what they want. If I'd used Query Tracker to look everyone up and find all that information, it would have taken me 3 full days. 8 hours a day. At least. The agent list you sent me had everything I needed to find the best agents for my work—fast.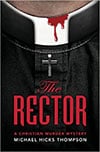 I've been in business for 35 years so I'm not just saying this… what you're doing is phenomenal. There are other people offering similar services, but the difference is your success. Others might say they do similar things but, if you research them, they don't have your background or track record. You're much more than just a smart salesperson though. You're a real helpmate with a gift for being friendly, real, and transparent—and you have integrity.
Everything you send out is very detailed, organized, and personalized… written like you're someone's best friend. I was surprised how quickly I felt I knew you, just through our emails and talking on the phone. You're always on time, too. And you sell yourself very, very well. But you don't oversell yourself, and you don't disappoint your clients.
When I decided to take a shot and invest in your program, I asked myself what it was going to cost me to work with you. I also asked myself what it was going to cost me if I didn't work with you. I knew something was wrong with my query because I wasn't getting responses. And you had so many great testimonials on your website that I didn't have a lot of fear about working with you.
It's a mixed up, overcrowded world out there with everyone offering advice about publishing and literary agents. Plus everybody thinks they're a writer—it's unbelievable—so it's harder to stand out. Successful authors are good at writing books but they're not usually good at marketing themselves, especially when it comes to getting an agent. Every serious author owes it to himself or herself to get the best possible help during that process."
Michael Thompson
Author of The Rector
* * *

"Everything is roses here… and champagne. There were two bottles involved on the first day alone. I'm not a big drinker but different people kept coming over and I had to celebrate with them!
Five agents asked to represent me. One of the queries that I submitted via email got a positive response just 13 minutes after I hit the send button. And, this will blow your mind. I still had positive requests tricking in months after I signed with an agent. I went with Victoria Sanders of Victoria Sanders & Associates and I couldn't have dreamed of a better fit. 
Victoria's agency represents the Zora Neale Hurston Trust, the internationally and New York Times bestselling thriller writer, Karin Slaughter, who has been translated into more than two dozen languages, the currently long-running New York Times bestselling author Denene Millner, Pulitzer Prize winning journalist/author Nick Chiles, the American Book Award winning journalist/author Jeff Chang, and more.
My old query wasn't working. I sent out hundreds over the course of several years. I'm reminded of the Stephen King quote about him papering a wall of his house with rejection letters. That was me, except my apartment had been papered two or three times over. I was very disappointed given the fact I'd worked so hard on the query, read hundreds of examples online, and my freelance editor helped me.
It was frustrating because the literary agents who posted queries they liked couldn't even agree on what was best and why. When I came upon your website, it jolted me. You said something to the effect of, 'Whatever you're doing, it's all wrong.' I pretty much had proof of that because I'd followed everyone else's instructions and they weren't working. The query you helped me create started off with a wow and it was a lot more interesting.
I trusted you right away and I knew that once I hired you I was going to do exactly everything you wanted me to do, to the best of my ability. There was a certain immeasurable degree of confidence that you brought to the table. It's really contagious and allowed me to just sit back and trust the process, trust the process, and trust the process. And then there's the fact that you showed me how to get bestselling authors to say they'd blurb my book.
I mean, who in the world gets Michael Cunningham to agree to read a manuscript for a possible testimonial? It's crazy!! I remember thinking you've got to be joking. Yes, I had confidence that you'd help me create a great query, but the suggestion that I'd get bestselling authors saying they'd consider reading my manuscript was unbelievable. You also told me exactly what to say every time I got a question or request from an agent so I didn't have to worry.
It wasn't just me saying, 'Thanks, here's the manuscript.' You showed me how to respond to agents in a way that kept them excited. After I got my first offer for representation, you also showed me how to use that offer as leverage with the other agents who were reading my manuscript. You explained the importance and benefits of getting multiple agents interested so I could choose the best one for my book and me, and that really stuck in my mind. I took your advice, and was rewarded with the unbelievable option to choose the absolute best.
Your advice about having options was a critical factor because I had the opportunity to speak with several agents before I made a decision. One agent said that she thought she could sell the manuscript right away. A second agent thought she could sell it but wanted me to make minor changes. A third agent offered to represent me after he'd already rejected me. He'd only read a few chapters and couldn't keep his notes straight.
The fourth agent I talked with was Victoria. She showed the greatest degree of dedication to the manuscript. In fact, she paid an editor money out of her own pocket to help me improve the manuscript! I'd already hired a freelance editor for line editing so my manuscript was pretty perfect as far as that was concerned. The editing Victoria wanted me to do was to deepen a couple of plot areas.
When I got on the phone to speak with Victoria and her team for the first time, I was prepared to modify my communication style to get along with the Yankees. I'm from the Deep South and we talk too much. The stereotypical New Yorker isn't as laid back—they're a little faster paced. But Victoria and her team they were very easy to talk to. I said this is the agent for me.
Mark, I can't understate the confidence you exude and you're really an upbeat person. I need people like that to work with, so I really like the enthusiasm you bring to the table. Your ethics and professionalism were also important to me. There were a couple of times when I had questions about the right thing to do.
The most important time was when I told you that the book you were helping me with had already been represented by an agent before and submitted to a few publishers. You showed me how that could have been catastrophic if I didn't tell my new agent, and you told me exactly how to break the news to her. And, instead of dropping me, she told me that it made her trust me.
Mark, when I came to you I was desperate. If I hadn't worked with you, I'd still be stuck in that same old place, doubting my abilities and the future of my writing career. It was such a deep sense of desperation that, in my current manuscript, I used those feelings of hopelessness in one of the characters. The feelings were so palpable, but that wasn't what I wanted to feel or where I wanted to be.
I knew I could write and I knew there was a reason why I wasn't getting my work sold. So I did the only thing I could, and placed my future in your hands, knowing you would keep me safe – I knew you understood the industry, and though I knew it was natural and prudent to have a certain amount of skepticism when hiring a professional, one factor that overrode my skepticism was the fact that you sounded different.
The rest of it was how comfortable I felt with you on the phone. So thank you, you're a godsend truly. I know people use that word a little too easily but you saved my writing career. It's amazing how quickly everything has progressed these last months since working with you. You've made a huge difference in my career, and my life.
Thank you!!!"
Virginia Tell
Author of Faulkner-Wisdom Competition Finalist Life On Hold, Short-List Finalists George and Borne from the Cutoff, Semi-finalist Dinner at Houmas House, and ghostwriter of Chocolate Heals… Life is Sweet
* * *

"I worked with Mark because I wanted to be sure I had done the best I could for my book. And indeed, I had. After struggling for months with proposals and queries, Mark helped me put together a fantastic package. Within just a few hours I had agents calling me – actually calling my cell phone. I signed with a top-rated agent within a week. My agent told me that she had so many other things to do the day my query came in, but she had to dig into my proposal. 'It's marvelous,' she said.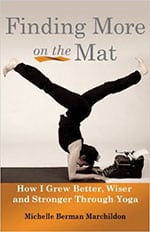 My earlier query letter was embarrassing—it was as if I showed up to the prom in my underwear. I had no idea of what a query or a book proposal should look like, although I used a popular book to try and figure it out. Mark's guidance was individualized to my offering. My final query and proposal were so strong it was like I was dressed in Tom Ford.
In addition to helping with the query and proposal, Mark provides his clients a customized agent spreadsheet. This was HUGE. You can say you've queried hundreds of agents, but if they aren't right for your book, what's the point? The agent list Mark put together identified the agents most likely to represent me. As a result, the process of researching agents was much easier, and effective.
Finally, Mark is dedicated. He will stay with you no matter what. He's a Labrador retriever of a human without any slobbering. Adorable. Loyal. Faithful. He isn't about taking the money and running. He is personally vested in your success. You may give up or change your mind, or change direction, but Mark will never, ever give up. He will see you through. If I hadn't worked with Mark, I'd still be mired in doubt and probably in the bar.
If you want to be published traditionally, working with Mark gives you the best shot at finding a publisher. His system is proven, trustworthy and simply amazing."
Michelle Marchildon
The YogiMuse
Author of Finding More on the Mat: How I Grew Better, Wiser and Stronger through Yoga (Hohm Press), and Theme Weaver: Connect the Power Of Inspiration to Teaching Yoga (Wildhorse Ventures)
* * *
"After I sent out my revised query letter, I got multiple requests for my manuscript AND multiple requests for representation. I chose David Nelson. He's the literary agent for Stephen King, Terry McMillan, and Garrison Keillor. He also represents Bill Maher, tons of other bestselling authors, and three Nobel Laureates!
I can't say it happened in 5 minutes after I sent out my queries like it has for some people you've worked with, Mark, but it did happen within a week. As you know, that's how long it took to get my first request. It was about a week later that I got my first offer for representation. The guy hadn't even read my manuscript yet—just the query letter and proposal!
I was dumbfounded.
He said the reason he wanted to represent me was because my book is groundbreaking, and that he thought more moms need to be present for their kids (the topic of my book). But he never would have known about my book if I hadn't worked with you and gone through your process. Now I'm working on building my brand while doing the dishes and laundry and trying to find a missing shoe! 
It's all fun. 
About three months before we talked, I went to Wikipedia to learn about literary agents. Then I sent out a kindergarten version of my query letter and proposal. I was fumbling and stumbling the whole way through. I had no idea what I was doing or where I was going. Some agents got back to me, but all they said was thanks but no thanks. Form letters. Other agents didn't reply at all. That's when I found your website.
The first thing that got my attention and attracted me was the fact that you used to be a literary agent. When I saw that, I sort of took a leap and started reading the content on your site. It's really rich and the tone of your writing made me trust you. Everything you said made sense and you made me believe, even more, that I might be very successful if I could just get my book it in the right people's hands.
I knew that I didn't know how to get the attention of top literary agents, but it looked like you did. That's why I bit the bullet and paid for an introductory coaching call with you. When I got on the phone with you it was being rescued. I finally had someone to help me get on the right track. You gave me the confidence I needed, a map to get where I wanted to go, and the tools I needed to get there. Everything flowed from there.
I'm an overachiever-Type-A-over-the-top kind of person so I was willing to do whatever it took. My book is important to me and I believe it will help a lot of people. The money I invested was simply part of the material form of my belief in my writing. It's like the quote, 'The form and the formless go hand in hand.' That's how it's all set up in the game that we play called life. People won't know about your stuff unless you spend money to promote it and talk about it!"
Catherine Weiss
Author of The Present Mother
* * *

"ABSOLUTELY DROP-DEAD AWESOME! I still can't believe it!! I got more than a dozen requests for more material and SEVERAL OFFERS FOR REPRESENTATION. That blew me away. You gave me an article about what to say if literary agents called me unexpectedly, but I hadn't read it. I figured, yeah, sure. So, when the first call came in from an agent I felt the uncomfortable feeling that I might be unprepared! I wasn't expecting things to happen so fast, and I certainly wasn't expecting the chance to choose my favorite agent!!
Looking back now on the weekend when all this happened, I have incredibly good memories because I turned an important corner in my life. Everybody has dreams, but it's very rare to have those dreams come true. Life can beat you down, so it was really nice, really pleasant, to feel like something was working. I couldn't believe it was happening and I was a little afraid I might say the wrong thing when I got on the phone with agent. It was exciting having them interested though, and the agent I ended up going with was really nice. 
At first I didn't believe my book about animals going to heaven would be big enough for a traditional publisher. I was just doing it to give people comfort. Then I ran into a gentleman at a horse expo that suggested I self-publish because it's supposedly easy. During the process of researching what that would be like, I worked with an editor who suggested I try to find a book marketing coach instead, who could help me get the book out in a better way since self-publishing companies don't really do anything to promote your book.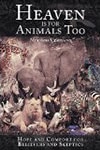 That's when I found you online, Mark, and you presented the feeling of I can. It was like you were putting a light in front of me and I was starting to see the road. I thought, I can really do this. I can create a query letter and proposal now because he's outlined it for me and given me a checklist. I'm a pilot, so I can do checklists. That's how my mind works. But honestly, Mark, the biggest thing for me was the fact that you're so easy to talk to and I always had a direct line to you. You were always accessible.
Regarding my original proposal, it was like a 300-pound gorilla. You got it down to a much more attractive 100 pounds. Everything you said in your version of my proposal was exactly what I was trying to say. You just said it so much better! That's the difference between a professional and an amateur. When I saw the finished proposal, I understood why some authors don't get published. I didn't know if I'd be able to do it, but you pulled things out of me that I never would have thought of—things that made me look great.
When I first started talking with you Mark, during our first conversation together, I didn't even know what to ask. But, even though I didn't have the educated questions, you somehow got it all figured out. You have a wealth of knowledge but also make everything easy to understand. Some people are really intelligent but they talk over your head and you don't know what they mean. You're one of the most educated and knowledgeable people in the publishing industry, and yet you make everything easy to digest.
During our very first phone call, you said my book was good but I hadn't yet asked anyone his or her opinion. So there was a part of me wondering if you were being sincere, not just trying to get the money. Then I remembered how much information you give people for free on your websites. It's clear that you care about what you do and you care about your coaching clients. Your heart is in it. When I checked out other people's websites that my editor recommended, it was difficult to figure out who they were and what their services entailed.
With your websites, I was mesmerized. It was click, click, and click all over the place (in a good way) reading and reading. I was like, holy cow, this guy knows what he's talking about. Some marketing 'experts' say you shouldn't put too much information on your website because then people won't hire you. But if you really want to help people, you share a lot of information and trust that the right people will want to work with you. When I looked at other book marketing websites, there wasn't enough there for me to get any kind of feeling.
Your information gave me a feeling of freedom. It was a definite yes. In fact, when we had our first phone call, I was hoping that you'd say yes to me because I knew that I needed to get educated. It's not any different than becoming a great pilot. I know a Blue Angel that couldn't get hired by United Airlines because he didn't know what was required. Flying an F18 is great but it's a single pilot operation. When you go to an airline you have to show you can work with a team. Every industry has things like that you can't know unless you get counseling.
Thank you Mark!!"
Melinda Cerisano
Author of Do Animals Go to Heaven
* * *

"Good news!!! I just signed a contract with The Steve Laube Agency. I feel like a schoolgirl. I'd gotten hundreds of rejections prior to getting the news, so when I opened the email I was expecting another rejection. I was shocked that it wasn't.
When Mark kept saying he helps authors get a 'top literary agent,' I thought he was using a bit of promotional fluff. I always knew to some extent that he was the real deal, but now I'm really impressed. With Mark's help I got several agents seriously interested, and I had the opportunity to speak with multiple agents about my book.
I've had a lifelong dream of wanting to be a published author. After many years of thinking about it, I wrote and self-published my first book. That's when I crashed into the hard realities of the publishing business. I realized I was going to have to do all the sales and marketing myself since bookstores won't buy books from individuals—just wholesalers and distributors.
It was at that point when I saw the advertising for a writers' conference in Michigan. Mark was the headliner, scheduled to give a talk about how to get a top literary agent, publisher, and book deal. I thought that was the way I should go. I was very impressed with Mark and his wife, Ingrid, at the event. The rest is, as they say, history.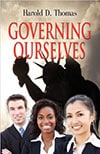 The whole process of getting a literary agent intimidated me and Mark took away that intimidation. He also helped me come up with an entirely new book concept and develop it. I already had one finished book when we started working together, but that book was more philosophical and didn't have the same commercial appeal as the new one.
My first book simply provided a vision of what a free society, as our founding fathers envisioned it, would look like—it only gave people a vision of where we should be. My new book is focused more on the reader. It taps into their passion and frustration regarding the political issues that are important to them, and shows them how they can create the change they desire.
Since I've refocused what I do, I've also created a new website and begun getting paid to travel and speak at political and mainstream events, and consult politicians. I'm making new friends in the process as well. And I've learned a whole lot about building a brand and how to more effectively get exposure and build a following. It's been a very good experience.
The whole process of trying to get a literary agent reminds me of the old shtick about the prospect making his way through the desert, thirsty, practically drying up but continuing to follow the mirages. That is how it felt trying to get a literary agent. I would keep getting just enough mildly encouraging information to keep me going. Then I finally reached water.
It was an emotionally trying period and I was starting to wonder whether I'd get anything out of it or not. Going through that helped sensitize me to the pain and frustration that authors have trying to get themselves noticed. The saving grace though was that although the process was sometimes challenging, I always felt if I continued the effort I would eventually succeed.
Part of that faith came from the fact that Mark is thorough, professional, and very easy to talk to. He also shows great sensitivity and compassion. Obviously, Mark knows how to reach literary agents as well because he used to be one. Without the link that Mark provides between authors and agents, many authors would never get an agent.
I was little leery at first because many authors fall for various scams. You know, like the vanity publishers where you pay a lot but they don't sell books. Or unethical agents who charge you a reading fee and that kind of thing. But Mark helps expose authors to many different scams on his websites and during his talks. That was a point in his favor with me.
Working with Mark was a huge investment and a difficult decision. But I knew this was the one chance I'd have to achieve my dream. I didn't see any other way that had the same promise. What sealed the deal for me was meeting Mark and his wife. I was absolutely convinced that they were authentic. If I'd had had the slightest doubt about that, I wouldn't have invested.
Mark says exactly what he means and, although he's nice about it, he also tells authors the truth. Mark is thoroughly competent at what he does and he continues to prove it again and again. I continue to be amazed."
Harold Thomas
Author of A Bit Political
and Governing Ourselves
* * *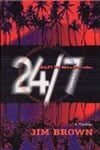 "A special thank you to the 'Remarkable Mark' my friend and former agent who created a bidding war for my books, resulting in a 6-figure offer. 
Mark is one of the rare and genuine good guys, but he also has incredible information (even his ideas have ideas). One of the most important keys to success as an author is good information and support.
Writing is a very isolating profession. You're alone, in a room, putting words on a page. As a result we often end up in a bubble. And not one of those cute, clear soap-bubbles, but an opaque orb of obstruction.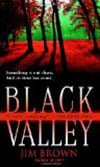 I can't count the number of times I've been banging my head against the wall – this is not a figure of speech, I have the flat forehead to prove it – only to have Mark casually mention something I've completely overlooked.
Have you tried . . . ?
This is generally followed by a moment of stunned silence, then a string of words best not repeated.  How could I have been so blind? How could I have missed this?  It's because I was in a bubble. That piercing insight from a professional is often just what is needed to burst the obstructing bubble."
Jim Brown
News Anchor, FOX TV
Author of 24/7 and Black Valley
(Random House/Ballantine)
* * *

"I really didn't expect to be here—I just got half a dozen agents requests for my book and signed with an agent. I tried a year earlier on my own but everyone I contacted ultimately declined representation. Agents gave as a reason the need for a more convincing book proposal and a larger platform.
Although I didn't get an agent right away, I was pleased that I got such courteous and informative responses. They confirmed that the publishing industry wasn't one that I fully understood. I didn't really know what a platform was and I didn't understand how to write a polished book proposal, even though I had read books about how to write them.
I knew if I was ever going to try to get an agent again, I would have to reflect (at the very least) on those two deficits that agents felt were a problem, and then perfect everything. That's when I began looking for someone to speak with about it. There's only so much information available in bookstores or on the Internet that will help you understand the publishing industry.
Without any guidance on what a book proposal was supposed to be, I was spinning my wheels. Mark gave me a successful sample book proposal for one of his other coaching clients, which I was able to model. He also shared insights about what agents are looking for. That helped me channel my energies and efforts much more productively and put forth a better product.
Mark also shared a very good piece of advice that helped me improve my promotional platform. Although I couldn't change who I was or increase my notoriety overnight, I was able to get 12 well-known authors and other people of influence to say they would give me a testimonial. I was surprised at the kindness of strangers and their willingness to help.
To be candid, I felt that getting those testimonial commitments was a real long shot. I didn't think anyone was going to respond to a cold letter talking about someone else's unknown published work. But so many folks responded charitably with thoughtful emails and letters, and I even got one phone call response. That was surprising to me and nice.
I don't know if I would have tried to get an agent again if I didn't have Mark. I wouldn't have known what to change, so it would have been an instant replay of what happened to me the first time. Working with Mark I felt supported and had the direction and stamina to put more purposeful effort into the process.
The two words that come to mind when I think about Mark are genuine and helpful. The first time I spoke with Mark I was probably a bit skeptical and I asked a lot of questions. But I didn't get the sense, even remotely, that Mark was disingenuous. It didn't seem that he had any motive other than to provide guidance from his many years of expertise.
I'm not the type of person who has been burned much professionally or personally. I'm a very good judge of character and I'm not overtly trusting. Maybe that's why I haven't been burned that much. But, when you don't know an industry, you need to take some risk. You need to trust someone and their process or you won't be able to move forward.
The only way you're going to get knowledgeable about what it's like to be a literary agent is to abandon your current career track to become a literary agent and do that for 10 or 15 years and learn the industry. Or you will need to trust someone, and be okay with the fact that you're never going to fully be in control like you might be in another occupation.
My approach to working with Mark was… as long as it doesn't sound wrong or immoral, I'm going to do what the guy says. Who am I to say? Even when Mark told me to contact strangers for testimonials, I never had the sentiment he was crazy or I wasn't going to do it. I told him it was going to make me physically ill, but I did it. I took a leap of faith, and it worked.
Before I found Mark online, I was at a crossroads. I thought about shelving my book and saying that's that. It's not against the law to write a project and keep it at the bottom of a shoe closet. Or, like me, you can decide to be personally coached through a process that you'll never be able to fully understand without getting help from an insider.
Self-instruction is fine but there are many subtleties in the publishing industry. Nothing compares to having someone experienced take a personal interest in you and your work—an individualized approach with a real human. If you're okay with no one reading your work except for the person who finds it posthumously cleaning your house, that's okay.
No harm, no foul.
But, if you think you'll regret not doing everything you could to launch your project, get help. If there's a little nagging voice in your head telling you to give your manuscript a better life, and it will always bother you that you didn't do everything you could to make it happen, reach out to Mark and see if he's a good fit."
Elaine Holt, M.D.
Author of The Doctor Next Door
* * *

"I didn't just sign a literary agency contract with a top literary agent. Marianne Strong loved my story so much that she invited me to fly to New York City to meet everyone at her agency! 
As writers we spend most of our time and energy writing our book. There's a giant letdown when we have to get it into the market. Our heart and soul goes into the writing and editing, and then we have to step into this business mode that we're often not prepared for. And we've already used all our energy. It's exhausting.
That's where Mark comes in.
Before I worked with him, I sent out 150 queries and proposals over 7 years, roughly. When Mark helped me flesh them out, I immediately understood why my original versions weren't successful. I was trying to position myself as a writer instead of an expert, but I wasn't published. I also didn't understand the importance of my platform. There were incredibly important pieces of information about me that I wasn't sharing with agents.
It just hadn't occurred to me.
I also learned a lot from Mark about the concept for my book. I didn't have it as well formulated as I thought I did all those years, which seems crazy considering I wrote it ten years ago. I didn't think anything regarding the description or marketing of my book could change. But it did. Mark really helped. I was surprised how much.
I had already self-published my book when we met, and I was beginning to lose some faith that my book had merit to be in the marketplace. Mark helped me give more passion to the belief again and then that came through in the pitch. One of the most daunting parts of becoming a successful author is believing that your book has enough merit to warrant all the work.
The initial questionnaire Mark sent me was very detailed. I knew he really wanted to understand the book and I wasn't just part of some cookie cutter program. Mark is very engaging and his process isn't mechanical. I felt it was more like working with a friend, one that is very skilled and gifted. Mark nurtures your belief beautifully, without making false promises.
I was slightly skeptical at first because I found Mark on the Internet and, of course, you want to make sure the people you're interested in working with are legitimate. But it was easy to take the leap after my first call with Mark when he'd read part of my book and clearly "got it."
When it was time to find the right agents, Mark sent me a gigantic list to choose from. I didn't understand the differences between agents previously. Now I know that the wrong agents can tie up your work for an awfully long time if they're not right. Mark helped me get a feel for those agents who had the right attitude, platform, concept, drive, everything!
I love Mark's dedication. There is no doubt that he loves authors and wants them to be successful. That comes through in every single thing he does. It's contagious and he brings your belief in your book back to life. There was always a piece of me that didn't feel complete because I hadn't been able to get my book out there. It was like a piece of me was unfinished. Mark helped me bring that dream back.
If anyone questions whether they can do this alone, my answer is unequivocally that the atmosphere of obtaining an agent has changed. And, as writers, marketing our work is outside our area of expertise. We don't understand how literary agents think and we're too close to our work.
If I hadn't worked with Mark, my project would have died. I was tired of submitting to agents without response. My book needed fresh life and that is exactly what Mark and his expertise brought to it. You will never feel like you are alone working with Mark. He isn't just a former literary agent and a coach. He's truly a friend during the whole process."
Alesandra Rain
Author, Drug Expert, Humanitarian
Co-Founder of Point of Return
* * *

"I got a book deal!
After I started sending out my new query letter I had 6 literary agents request my manuscript in a short amount of time, which is awesome. Then, within two weeks of my agent starting to pitch my story to publishers, we had an offer. I signed a book contract yesterday. A little while later my agent told me that a TV co-producer asked for more info about my book.
By the way, the acquisition editor that fell in love with the manuscript jumped in with both feet and we just worked out our timeline for publication. She's as passionate about getting my book out as I am, and that means everything. She read the manuscript in two days and said she couldn't put it down. And the book is going to be published as a hardcover!
I had sent out queries before working with Mark and received zero responses. I didn't hear from anyone—it was the sound of crickets. Even having a rejection would have been better than nothing. If they were going to give me specific feedback it would have been great, but nothing. I submitted several different kinds of queries and the last one I sent out was very formal. It was to the point and really didn't have a lot of personality, just a dry summary. There wasn't a lot of "voice."

With Mark's help, I changed the whole format and style of the agent query and book proposal. Everything had a better flow and it was easier to follow. We added a little humor and a more conversational tone, not just facts (although the new agent query and book proposal did have twice as many facts as before). I guess writers tend to be humble and we don't think what we've done in life matters much, but you need to stand out among the herd of writers. Every little bit of credibility and uniqueness counts. Just one fact or detail can be the key difference to success, even if you think it's insignificant, which I did.
When Mark helped me rewrite my agent query and book proposal, we made it easy for agents to say: "Hey, this is what makes this book stand apart!" Mark works off the idea that you should give literary agents everything they need to be able to sell your book. Why make it hard for them? They're busy and moving fast so they might not think of half of the things you could say in your query or book proposal. If you spell it out for them, then suddenly they go: "Oh!"
One of the reasons I was able to see (and communicate) all my value is that Mark helped me create a list of the reasons why my book and I are unique. I had to answer the question, "Why does your book have bestseller or high commercial potential?" Until I had to answer that question, I didn't realize all the reasons. Making that list didn't just help me communicate more of my value, either; it also gave me more confidence.
When I first found Mark online, I showed my husband his website and I was like: "What do you think about this guy? Does this look like a salesman or what?" Mark had success stories all over the place and invitations to work with him, but I understand it's a necessary evil. You have to overwhelm the person sitting in front of the computer screen wondering what to do. It's a huge chunk of money to work with Mark (it took me 1-½ years to save up to do it). That's why he has to talk it up. There truly is no other way. And, it works. Mark used the same marketing strategies to help me stand out from the crowd.
I would kick myself if I hadn't tried working with Mark. I knew I couldn't break that next barrier without help, professional help. Even the best books in the world can't get in the door until someone helps you. Plus I was really committed to getting my book out there, and I'd already spent a lot of time and energy on the book. I couldn't just let it go away without trying the top of the line advice. Even if Mark had failed to help me get a literary agent and book deal, I would have been okay with that. Ultimately, no matter how good Mark is at getting people to read your work, you still have to produce a great book. You can't blame anyone else. I knew that if things didn't work out with Mark, I'd have done everything I could.
My favorite part of working with Mark was my phone calls with him. He's calm and sincere but also very enthusiastic. You can feel Mark thinking and processing things over the phone, and he's able to understand you with just a few words… what you're trying to get across. I appreciate him having that insight. I also liked having to check in, having an expectation to get things done, having deadlines and always working toward something, and keeping the momentum going. Before that I had a lot of starts and stops, and I'd set the project aside. Having accountability and learning from Mark's experience is inspiring. It's much more exciting to know you're on the right track instead of doing things blindly and hoping they'll work.
If it weren't for Mark I'd still be floundering, sending out queries. Writing the book is the easy part. Getting published after my book was written took three years, many tears, guidance from those in the know (like Mark!), and the focus of a Buddhist monk. But, if you believe in your project, wake up each morning with the thought that you'll do one thing to keep it moving forward, you will eventually get there."
Erika Armstrong
Author of A Chick in the Cockpit
(Behler Publications)
Conifer, CO
* * *

"I just signed a contract with Harvey Klinger! He's the long time agent for Barbara De Angelis, PH.D. (the relationship guru who was married to John Gray, author of Men Are from Mars, Women Are from Venus).
I already had a well-known agent interested in my book when I met Mark. I was really excited about the offer for representation, but I wanted an objective expert to help me make the best decision. I didn't want to be a naïve author who (like a naïve girl), just says yes to the first guy who likes her. Mark helped me see that my first prospective agent wasn't a good match—the contract I was being offered wasn't in my best interest.
After that Mark helped me identify a better hook, so I could differentiate myself from everyone else in a very crowded marketplace. And he gave me a customized list of literary agents so my team could execute everything and get my submissions out for me. It was fast and easy. We sent out a lot of query letters all at once so I could have more leverage, too. That's the only way to find the best literary agent… one that really understands you, your book, and your business.
I had no idea that you'd have a greater advantage if you sent out a lot of queries at one time, but now it makes perfect sense. It's like being the most popular girl at the dance, with a bunch of guys trying to get your attention. I'm a dating coach so this is the perfect metaphor. It's much better to have a lot of guys asking you out… instead of you being desperate, hoping one person will pick you.
Another thing I loved about coaching with Mark is he kept telling me I'm awesome. I swear everyone in publishing just wants to tell you how hard it is. Right at the beginning Mark told me that he believed in me, but he also told me why. Then he came up with a plan.That was important for me because my mindset has always been that this is my dream and I'm going to publish my books no matter what. As an author, you want someone who says 'I believe in you. Let's make it happen.'
Mark is off-the-charts knowledgeable, super authentic, incredibly generous, creative, and loyal. He's just a solid guy, the real deal. That combination of expertise and support is rare. I've interviewed a lot of other people who do what Mark does. He's the only one who was a champion for me. You can't put a price on that. If you go to Mark but don't have all your ducks in a row, he'll focus on your strengths. He might not work with you if you're not ready, but he'll come up with a plan to keep you moving forward. That's why Mark is credible; he doesn't just say yes to everyone.
Mark is a million percent different from other book marketing coaches. He takes time to get to know his clients and their work. Investing that time is important because that's the only way to write a kick-ass query letter and/or book proposal. The way Mark gives personalized attention, you know he really cares about you as a person. He isn't just doing it because you're paying him.
The book publishing business isn't what I'm an expert at, and it's probably not what you're an expert at… or else you wouldn't be reading this testimonial. If you want to be successful, do what you're good at and pay other people to do what they're good at. If you try to get a literary agent on your own, 6 months will go by and you probably won't have achieved your goal. If you want to get your book out there, invest in yourself and work with Mark. He'll care about your dream as much as you do, and that's hard to find."
Marni Battista
Author of How to Affair-Proof Your Man
Founder of Dating with Dignity
* * *

"I just signed a contract with an AAR literary agent. I sent out query letters for my book before but never heard back from anyone. So the query letter Mark wrote for me was obviously a hell of a lot better.
I had some idea (from my marketing background) that a query letter is a sales letter, but I wasn't sure what to say. Mark's pitch was much more 'tuned in' with the things agents are looking for. Since Mark is a former literary agent he knows what to say to spark interest… make agents pick up the phone and give you a call.
When it came to writing my book proposal, I can honestly say that I was clueless on how to do that the right way. I would have really struggled, so learning from Mark's experience in that area was invaluable. You need someone like Mark to tell you what the game is all about, and tool everything so agents will want to read your work without feeling like they need to change it.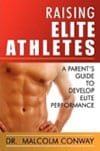 I've enjoyed talking to Mark and learning from him, but I also like that he doesn't drag things out and waste your time. I'm one of those doctors you see/hear on ESPN helping athletes return to the game in record time. I have a busy practice and travel a lot so I don't have time to fool around. So I liked it when Mark just told me what to do, told me when I screwed up, and told me how to fix it.
That was worth its weight in gold.
Mark is straightforward but he's also sensitive to your needs. He works with you instead of just talking at you. And he doesn't take shortcuts. There were many times that Mark went above and beyond, spending extra time on my project (even though, to be honest, part of me just wanted to get it done faster). But, if you're going to invest a lot of money to do something like this, it's more important to do it right.
Was I skeptical before I signed up with Mark?
Absolutely!
I'm always skeptical. That's because there are so many people on the internet telling you they're the greatest. They say, 'I can do this and I can do that. We'll give you the secret solution to solve all your problems if you just give us $15,000 and your firstborn child.'
Of course the bottom line with anything like this (and I say this in a respectful way) is that it's all BS. Even working with Mark is BS unless agents end up liking your book.
But that's up to you.
Mark can't write your book for you, but he will do everything in his power to make it better. And he'll position you and your work in the best way possible. I can tell you that with 100% confidence. If you're thinking about working with him, do it."
Dr. Malcolm Conway
Author of Raising the Elite Athlete
* * *

"Thank you Mark, for helping me get an agent. After I sent out my revised query letter, I got a request from a top literary agent to read the full manuscript in just 24 hours… then another one a few hours later… a third one two days after that… then a fourth one.
Now, here's the amazing part. One of those agencies had already rejected this same novel (based on old query letters that I'd written without your help) three different times over the last couple years. Yes, three times! That just goes to prove that your query letter opened the door.
Working with you made me realize that agents see an author's work from a completely different perspective. You made me put a different hat and look at it from the outside in… as if I was selling a can of baked beans and not my pride and joy!

I also appreciate the fact that you don't push too hard as a coach. You're quite gentle, which is nice. And you're really good at helping authors come out of their creative bubble, and communicate their value. In other words, you help them put on their marketing hats and talk about the bottom-line.
Agents don't care about your story particularly. They want to know if they can make money with you. Is your book similar to anything else that's been successful? What is your background? Does your project have bestseller or high commercial potential? Does it have longevity?
You help silly, soft-hearted authors think like literary agents… and talk about their work in a way that they will understand. It's amazing how you're able to "see all the money" in a book, then squeeze all that juice out of it and put it into a one-page query letter.
To every author thinking about writing their query letter themself, I say… you can't do it yourself. You're too close to your book to be objective. You need someone like Mark to help you, someone outside of yourself who's also a publishing insider.
Writing a great bestseller is one thing, but writing in glowing terms about yourself is quite another, you need Mark to do it for you. He turns coal into diamonds."
Siobhan Cunningham
Author of The David Trilogy
* * *

"As a six times published author, I remained aware that successfully pitching a mainstream thriller that took an inordinate amount of liberties, was going to be troublesome. For this reason, I engaged the expertise of renowned former literary agent, Mark Malatesta as my advisor. 
Now I have a publisher!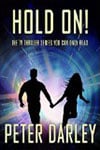 Mark and I spent the better part of a month working on a query letter for the project and, as expected, I still faced incredible difficulties in getting any agent to take an interest. I received a combination of standard, impersonal rejections and outright non-responses from almost 50 US literary agents who specialized in thrillers. Most of them didn't even see so much as a chapter of the manuscript. They rejected it on basic concept alone, despite seeing an extensive collection of reviews from my previous works.
THAT is how tough this game can be.
Mark's job was to help me with the query letter. He was under no obligation to continue to help and advise me after that, but he was, and still is, always there for me. A supportive and knowledgeable gentleman, he is committed to being, not only an advisor, but a good friend. He is an honest and ethical coach who is committed to only taking on authors whom he truly believes stand a chance of securing a book deal. Whilst there are never any guarantees of success, Mark will hang in there with you for as long as it takes. I am proud to have him as a friend."
P.S. Darley
Author of Hold On!
(Soul Mate Publishing)
* * *

"I just sent out the query letter that Mark helped me write… and I've already had six top agents request my full manuscript or a partial. Some agents replied to the query in just a few hours… another one asked for my full manuscript just 15 minutes after I contacted her.
The most critical aspect of working with Mark is what he helps you do with your query letter… getting clear but also understanding that you're selling yourself (maybe more than your book). Of course, your book is important, too. But you also need to sell yourself.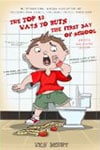 It never occurred to me to mention a lot of the things that Mark came up with… things that were very powerful. My grammar was correct and my query had a good flow to it, but I was missing important content. Mark made sure we looked at every possible angle to promote myself in the best way possible.
One thing that surprised me was learning that query letters don't have to be formal in tone. Mark helped me put more of my own slightly cynical voice into my query (something that's a big part of my books). Understanding that I could use my own voice gave me more confidence.
When I first found out about Mark's services, it didn't take me long to commit and say 'Okay I'll put the cash down and do this.' It's a fair chunk of money for the everyday person but I'm smart enough to know that sometimes you have to pay for a worthwhile service. The payoff in the end, if it goes right, will be much higher than your initial investment. And I consider this an investment in myself so to speak.
Writing a query letter is different from writing a manuscript. When writing [fiction] manuscripts you're in la-la land, making stuff up as you go along. But a query letter is the real thing. It's writing about yourself and your book and the reality of how your book will sell. Not so easy. There are many places where you can get query letter advice… but they're all different. So you don't really know what's right. You get canned suggestions that might suck, but how do you know if they suck?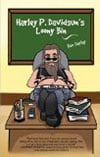 What I appreciated most about this Mark's process is that he saved me a lot of time. Mark understood all the other things I have going on in my life as a teacher, etc. So he was flexible and didn't ask me to do lots of rewrites on my query… that was already pretty good. Instead he took extra responsibility and said 'Listen, I'm going to do a revision for you, based on all our conversations and notes, and then see what you think.' That took pressure off me, and the query letter was super.
I also liked that Mark was willing to get on the phone with me more often when I asked, so we wouldn't have to send 50 emails back and forth. And he used Skype so we could have more of a personal connection, even though were 5,521 miles apart. I live in Budapest.
To be honest, I was skeptical when I first learned about Mark's services. I didn't think Mark was a scam artist, but you never know if someone's going to do their job or take it seriously. So I should say here that Mark responds quickly to everything, and he does everything well. He also seemed genuinely interested in me, not just the idea of filling his wallet with my money.
If you're thinking about working with Mark, it's a valid worthwhile investment to write the best query letter possible. Your query letter is your first link with agents. They open that email or hard copy letter, read a few words and… it's over. If you don't hook them right away, they're going to stop reading. Mark's really good at finding the best hook for you, even when you might not be aware of it yet.
To sum it all up… Mark is a nice honest guy who really knows what he's doing."
Ken Derby
Budapest, Hungary
Author of The Top 10 Ways to Ruin the First Day of School
(Holiday House/Scholastic)
* * *

"Mark, I got a top agent!
Before revising my query letter with you, I got no responses. After sending out my new query, the one you helped me write, I got four requests for partials and the complete manuscript within 24 hours.
Very cool…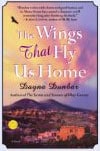 Your suggestions changed my original query significantly, but they also helped me see that I had something to offer. At first I was in the mode of feeling like agents would be doing me a favor to read my manuscript or represent me, but it really goes both ways. Seeing that was very helpful.
I also appreciate the extra time you took to help me sort and prioritize the long list of prospective agents that you sent me. That made things go much faster and more gracefully.
My favorite part of working with you has been knowing that I'm not alone in this challenging process, feeling like I have an advocate… someone who knows what they're doing, much more than I do.
Wo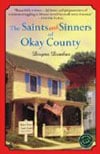 rking with you is like working with a publicist or somebody in marketing, to sell whatever you're selling… whether it's a book, a product, or yourself. That's not my specialty. I write. And, generally, writers and artists aren't the best at marketing themselves. So having you help me with that is making all the difference.
The support that you provide is fantastic, you're smart and reliable, and I'm always grateful for your words of encouragement. They are needed and appreciated."
Dayna Dunbar
Author of The Saints and Sinners of Okay County
& The Wings That Fly Us Home (Ballantine)
* * *

"Mark, you need to be the first to see my dream become a reality. After getting requests from agents and publishers, I'm happy to say that I now have a  copy of my published book in my hands. 
I'm tickled.
Before working with you I sent out query letters but didn't hear back from anyone. Looking at my new query and book proposal, I'm now embarrassed about what I sent out before. Although I had help from a published author with the old version, your suggestions made more sense. The fact that you're a former agent is everything. You know what appealed to you as an agent and, because you know other agents and you know what they're looking for. That's the key.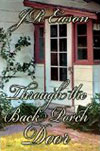 The most valuable part of our work together was your suggestion to incorporate more of my art into my memoir. When I did, everything got easier and fell into place. It made a huge difference in the quality and purpose of my book and it felt really good. It also made me feel better about myself. Everything we did was a natural progression. You would give me an idea and it would click, then I would run with it and know what I wanted to say. I was surprised how much was in my head that I hadn't pulled out before.
You knew just what I needed and it didn't take days or weeks to figure it out. The individualized list of agents you gave me was a great surprise as well. It was phenomenal to get so many agents interested in my type of book. It would have taken me weeks to research and create a list like that, so that was a huge help. You're also very easy to work with, comfortable to talk to, and professional. I wasn't intimidated or hesitant to ask you anything. I've always had confidence that you know what you're doing, you're truthful, and you're honest. Your looks and charm don't hurt, either.
A lot of people only do things for the money and they don't do what they say. So I thought about that before I signed up to work with you. I wondered if you were for real, if it was going to be worth spending the money. But after my introductory call, I listened to my inner voice and felt you were legitimate. To anyone else who's wondering if it will be a good investment to work with you, I would definitely encourage them to do it. If you compare it to self-publishing and having 3,000 books sitting around, there's no comparison."
J.R. Eason
Acclaimed Artist
Author of Through the Back Porch Door
(Black Rose Writing)
Cave Creek, AZ
* * *
"Mark, you're a miracle worker. Thanks to your help with my book, query letter, and synopsis… I now have a legitimate publisher who described my book as 'Powerful Magic' and it's now available in bookstores and online!
I'm a lifelong academic writer who one day found myself writing inspired short stories that came to me in dreams and I began thinking of them as novels. That's when I had a momentous conversation, an introductory coaching call with Mark Malatesta, the American creative writing coach, or rather, to be precise, a how-to-sell-yourself-and-your-work adviser. It was the best-spent money of my life apart (possibly) for my wedding ring.

Mark liked my story and writing style – a major accomplishment on my literary journey – but he also advised me on many practical things. Most important, he told me that 'Within every novella is a novel.' That, in itself, for me, was worth the money I invested for the call. Mark explained that publishers wouldn't look at a 'novel' less than 60,000 words.
I decided, then and there, to turn my novella into a novel. I didn't stop to count the words till I'd finished (6 weeks flat, a chapter, a dream a night). I loved doing it, and I loved the final result. Maybe publishers – and Mark – were right, I thought to myself! Today I'm amazed when I reread my book, it seems like another person's work. Well, it sort-of is.
So, budding writers – seek Mark's advice and FOLLOW it. It's worth its weight in gold, and it might be the final push you need to get published as well."
Thank you a million Mark."
Professor Ruth Finnegan FBA
Author of The Black Inked Pearl
* * *
"Mark, after you helped me land a top literary agent, I got publishing offers from THREE well-known publishers: Amacom, Palgrave Macmillan, and McGraw-Hill (they're publishing my book in hardcover)!
I was at Disneyworld with my family, in the Haunted Mansion, when I got the call. I went outside and listened to the voicemail message from my agent. A huge smile came over my face. It was a fantastic feeling. For a moment I felt like life was perfect and the angels were singing.
You helped me understand the market for agents and showed me how to present myself in a more straightforward fashion. Before I worked with you I sent out 30 queries, but they were kind of blind up to that point… and I wasn't feeling very good about the responses I was getting. I had a generic query letter, something I got from a book that didn't really resonate. It didn't have that pop of a great hook up front. It felt like a form letter.
The most important thing I got from working with you, by far, was refining my query letter (making it crystal clear) because agents don't read past the first 2 sentences unless you've done that. You have to communicate what you're about and how your book is different. You also showed me how to talk about my unique experience and process, increase my credibility, and take advantage of my credentials. I think you said, 'Approach it like you're selling it to a business investor and give them something they'll believe is worth investing in.'
That's important.
I first found you when I was researching agents online. Your website was one of the first ones that came up. I said, 'Holy cow!' I poked around your website and saw a lot of information that seemed very informative. Then I saw you had a promotion for an introductory call and said, 'This guy seems like he has a grasp of the market.' That's why I reached out to you.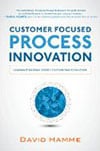 At that point I just wanted to speak to someone who had been in the industry and had some knowledge of how agents think, because you can't get that from a book. You can only get it from someone who's been an agent. I don't know how to say it, but it was one of those moments where my thinking changed. I said, 'You know what? I'm not just sending out a bunch of proposals. I'm sending them out to people. I have to quit thinking of agents as gatekeepers and start thinking of them as human beings with motivations and desires just like everybody else.' I didn't have that prior to us talking. You showed me how agents think.
Before I signed up to work with you I have to admit that I did have thoughts like, 'Am I being taken here?' I think that's just natural. Any time there is money involved, whether or not it's a nominal amount, you still have skepticism. What helped me get over the hump was the ton of information on your website. That helped me overcome my reservations. The other thing you did that helped was your well-constructed emails that you send out. You talk a lot about branding, and you seem branded well. That, to me, denotes a level of competence as well as dedication. That comes through on your website as well, and all the testimonials you have make everything feel successful.
When we talked, you had a voice that felt informed but friendly and approachable. You gave me insight and perspective about the publishing industry, but also the confidence to keep pushing. I learned that even if you've already sent out lots of queries, you can rewrite your query and agents won't even recognize the book the next time it comes to them. The opportunity isn't dead. You showed me that at a good time because I was wondering: 'Is this ever going to happen?' And in talking to you, I said, 'This isn't the end. There's a lot of potential here. I believe in it, and I just need to rework it.'
Authors are driven people and, at the end of the day, if you can give them information in the right form and in the right place, they can run with it. That's what you're seeing with me. I'm probably no different than anyone else and my book is probably as good or bad as anyone else's, but you gave me what I needed and boom… it hit.
If we hadn't worked together I might have said, 'Let me shelve this for a couple of years and work on something else.' To every other author out there thinking about contacting you, Mark, I want to say, 'Weigh it all out. Don't go in with any reservations. And make sure you share everything with Mark. You know: those fears you have about the publishing industry, your concerns, maybe a lack of confidence, or a lack of understanding about your author platform. Whatever it is, lay it all out there. Mark will help you understand everything, and make it better.
Thank you Mark, for helping me make it all happen."
Dave Hamme
Author of Customer Focused Process Innovation (McGraw Hill)
Business Consultant, North Carolina
* * *

"MARK, MARK, MARK!!!!!!!
Holy smokes… I just signed my book deal.
First, two well-known literary agents asked to represent me. One of them responded to my query letter in less than 4 minutes!! 
Then THREE different publishers wanted my book and started talking about making offers. The publisher I chose is perfect for me because they produce titles for the trade, educational, and scientific markets. And they agreed to publish my book as a hardcover!!!
When I met you, Mark, it was a pivotal time. I was under the belief that I could self-publish my book with a vanity press and then seek a publisher. I didn't know what a literary agent was, why I needed one, or how to get one. I was wandering in the dark. You guided me in the right direction and gave me a solid plan.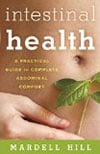 I needed to get my book published by a legitimate publisher to help grow my business. You took a personal interest by taking extra time to get to know me and my book. That way you could discover exactly what I was trying to say, and do it the best way.
The query letter you helped me write captured the essence of my voice in a tight, professional format that allowed agents to get everything they needed in four short paragraphs. It wasn't blather, or omissive in any way; it was complete and concise. You also brought in more of my personal experience and credibility to make my promotional platform stronger.
You're personable and friendly and I like the way that you bounce ideas back and forth. You collaborate with your clients. For me that was the most important part. You're interactive and communicative, and you listen. You're also very professional.
Before I started working with you, I was wondering: 'How am I going to afford this?' That was my main concern, and that has always been the concern for me. It was a big investment. I didn't know how I was going to do it given my life circumstances, and I didn't know if it was going to be worth it.
Was it comfortable? No. But the query letter and book proposal did what they were supposed to do, so now I can say that it was absolutely worth it. If someone wants to get to the highest level, working with you is worthwhile. If someone is serious about getting out there, in the right way, this is the way to do it. Your support and guidance have been invaluable.
Thank you."
Mardell Hill
Author of Intestinal Health (Rowman & Littlefield)
Founder of Clear Health Boulder Colonic Center
* * *

"I have a traditional publisher!
The first time I talked to Mark, he was getting ready to fly to Fort Lauderdale Beach with his wife. I already had an editor interested in my book proposal, so he had to work quickly. Mark rearranged his schedule to make sure I got everything done on time. He didn't cancel his vacation, but he did postpone dinner one night to help me research agents. And he got up early one morning to spend several hours helping me write my query letter.
Before working with Mark… I didn't know what a literary agent was, why I needed one, or how to find one. So it took me a while to even come up with the right questions to ask him. But Mark handled it very nicely. He gave me the scope and perspective that I needed, and it was a great advantage working with him… because he's actually been an agent.
Here's the timeline of what happened… I signed up to work with Mark on a Wednesday. The next night (Thursday) he helped me create my list of agents to query. On Friday morning he sent me the final draft of my query letter. I sent the query out to agents by email on Saturday. By the end of the day Monday, I had five different agencies making offers for representation, so I got to choose the one that I liked best.
It all happened so fast. Now I'm about to sign a book contract with Routledge, a traditional publishing house. It's so comforting once you have an agent, knowing that you're in very good hands. And I don't mean to simply help you find a publisher and get a book deal… but also to help you handle any problems or complications that might come up during, or after, publication."
Joy Ko
Co-Author of The Architect's Field Guide to Computation
(Routledge)
* * *

"Boom!!!
I just signed a contract with Thomas Nelson/Harper Collins for (what I've been told by several people) is a very large advance for a first-time author.
Before working with Mark I submitted my book to agents but didn't get any interest. This time around I got a top NY literary agency (Fine Print Lit). They got publishers bidding against each other and now I'm looking forward to my book tour. I'm also excited to say that the Editor in Chief at Thomas Nelson is going to be my editor!
What cloud is higher than 9?
I actually had several agencies interested before deciding to go with Fine Print. And, to be honest, all of the attention didn't surprise me. The query letter and proposal that Mark helped me develop were incredible. Agents actually said things to me like: 'Scott, I read your proposal and I'm just blown away by it! Are you available to chat tomorrow afternoon?'
One of the reasons I'm having so much success is that Mark helped me steer my entire vision for the book. He took the time to get to know me and understand what it was that I was trying to do. That's just as important as the actual writing of the query letter and proposal.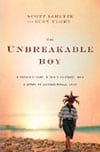 Mark walked me through every step of the process, baby step by baby step. He showed me how to give my book greater bestseller potential, making it more meaningful and appealing to a broader audience. He guided me through some minor rewrites. And he showed me how to communicate all of the project's value to agents. I was too close to it.
I might have been able to get an agent without Mark's help, but it probably wouldn't have been a TOP agent. My chances of eventually getting published would have been a lot less. And, if I did get published, it probably would have been on a much smaller scale, for a much smaller deal.
The sample query letters, proposals, questionnaires, and training documents that Mark gives his clients are significantly better than anything I've ever seen. I've gotten a lot of information online and in writers' forums, and it doesn't look anything like this.
Going through Mark's process helps you pull every useful thought and detail out of you… so your finished query letter and proposal are mostly your words, in your voice. But Mark has this amazing expertise and ability to take your words, move them around, and make them sound so much better.
In fact, there were things that I told Mark casually on the phone during our sessions, that I later saw he'd added to my query letter! I'm reading it to my wife… saying 'Yeah!' and high-fiving her because it's exactly what I said… and it works great.
Mark also brings passion and compassion to his work. He really cares about the authors he works with, and he's sincere. It's pretty neat to have someone like that, when you can feel they've 'bought in' and they're passionate about your project. It's great to have someone that you can call your mentor or guiding force, your silver bullet or secret weapon.
Mark is extremely talented at what he does, and the process of working with him has totally opened my eyes. If you have the opportunity to work with him, take advantage of it."
Scott LeRette
Author of The Unbreakable Boy
(Harper Collins/Thomas Nelson)
* * *

"Your letter was, bar none, the absolute best I've ever received pitching an author's work. Short and direct, yet packed with information. I'd be a fool not to beg you for a look.
Please mail it to my personal address so it won't get mixed up with the hundreds of pieces of mail and packages we receive each week."
Laurie McLean
Fuse Literary
Previously with Larsen-Pomada Literary Agents
* * *

"I just signed with a top literary agency,
Dupree/Miller & Associates.
I got my first five requests from literary agents to read my book proposal almost immediately after sending out my query. It didn't happen in less than 4 minutes like it has for some of your other clients, but it was fast!!
Thanks, thanks, thanks.
If I hadn't worked with Mark, I'd probably still be writing and rewriting my book… unsure about which direction to go in next, and afraid of failing. Thanks to Mark's feedback and question I was able to work through my ideas that were vague, get more confident, stop my need for perfection, finish my book, and finally get it out there.
Having 1-on-1 time with Mark made everything concrete, showed me what getting a literary agent really entails, and kept me accountable. What I had in mind before we met was just like the tip of a big iceberg. I was totally clueless about everything below the surface that I couldn't see at the time.
For example, Mark helped me understand how I could develop my book in a way that would let me build a bigger business… and tie my book into the business more. That was unexpected, but it was also perfect because it was something I'd been wishing for. Having Mark's perspective as a business consultant (not just a book coach) made my book more coherent, but also more consistent and aligned with my 'back end'.
Mark helped me organize my book in a way that made sense, come up with chapter titles that now attract people like headlines, and create a much better book proposal. I always thought a book proposal was just about the book, but Mark showed me everything I was missing. The sample book proposals he gave me were really valuable. And I learned that you don't necessarily have to write the whole book to get a book deal, if your proposal is written the right way.
My favorite part of the process with Mark has actually been my relationship with him. Mark's very laid back but also very efficient. I always had a great time and some good laughs during calls while getting everything done. Also, Mark is very aware of the importance of marketing, business, and sales without ever being obnoxious. When people are trying to get you to work with them, they're often like snake oil salesmen. You can tell they'd be really happy to take your money, but you're not sure they'd really be there for you.
After I spent my first hour on the phone with Mark [before I signed up for one of his coaching programs], I felt like he really cared and wouldn't abuse the relationship. I knew that he'd be committed and take extra time with me (if I needed it), and that's exactly what he did. Mark is the type of guy who doesn't hesitate to go above and beyond, and it comes from a healthy place. He's not doing it because he wants to be liked or because he's trying to please you too much.
If you're an aspiring author, especially if you're an entrepreneur and your book is somehow connected to your business, working with Mark is definitely worth the investment. If you're serious about your book, and you really want to get your message out into the world, you need to do this. Mark will pull the best out of you, make your intangibles concrete, and give you a process that will move you forward real fast.
Invest in your book the same way you've invested in your business. Commit to getting your book out there and doing it right. If you're not willing to do that… your book will just be a hobby, wishful thinking, or a daydream."
Dr. Yannick Pauli
Lausanne, Switzerland
Author of The Unritalin Solution
Director of the Centre Wellness NeuroFit
* * *


"Mark, when you called to tell me about the publishing offer you got me with Harcourt, I was in my office and it was a snow day, which means me and 3 other people were in the office. I slammed down the phone on you and I ran into the secretary's office and I threw myself down on the floor and said… 'I got a deal!'
They sat there and held
my hands for about
10 minutes.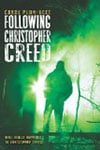 I was speechless.
Every day I would start
crying all over again.
I was so stupid back then and didn't even know to ask if that sale was paperback or hardback. I went home that night and my husband, Rick, took me to dinner at the Crab Shack. I've never ever been that happy in my life.

On my wedding day I wasn't that happy.
Getting married and having children are wonderful experiences, especially in these times where people feel they must say 'My children are the greatest thing that ever happened to me' but I didn't work to get my children.
Even cows can get laid.
I remember when I got pregnant with my daughter Abbey, I was trying so hard to get published. Then I suddenly had a multi-book deal. People were coming up

and pumping my hands and saying congratulations. Then there is that moment when you get the first galley copy of your first book in your hand.
It's a great moment.
I originally found you when you were still a literary agent. You were listed in Jeff Herman's Guide to Book Publishers, Editors, and Literary Agents. I made a list of 15 agents I thought would work for me. It was December so that list was my Christmas list.
I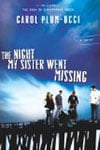 already knew that I didn't want a way famous agent. I thought I would always be at the bottom of their pile. I wanted someone who would treat my manuscript like it might be their ticket, too. I was looking for someone young and hip who could get the job done. Your agency came up at the top of my list and you were the first agent I contacted.
I liked what you had to say in the Jeff Herman book – you sounded friendly and you said: 'I'll get back to you in 2 weeks.' I thought, 'Yeah, that's bull$h*t!' But then you responded to my query within 48 hours and called me on a weekend.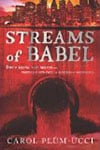 It was really, really cool.
I was with 2 big name, famous agencies before I worked with you and they didn't really need me. I was with them a total of 4 years and nothing ever happened. I never got a book deal.
When I found out that my second agent dropped me like a hot potato, I was depressed. I didn't get out of my bathrobe that whole weekend. I sat on the couch researching agents. Hearing back from you so quickly was a big pick me up. The only reservation I had was that you were down in South Florida somewhere, instead of New York.
It was such a big deal when you got me that first multi-book deal with Harcourt, and it wasn't just the money. I'd known that I wanted to be an author since I was young, but I'd had a lot of setback in my life. I was starting to think I might be one of those people who have a big dream and never get it.
I've always, always been grateful."
Carol Plum-Ucci
Award-winning author of The Body of Christopher Creed
and many other novels for young adults
(Houghton Mifflin Harcourt)
* * *

"Before signing up for your 1-on-1 coaching program, my coauthor and I sent queries out to agents and publishers… but we didn't get any positive responses. The first time we tried that was 10 years ago, before our book was written. We queried again after we had the finished product in our hands.
But nothing…
Our coaching calls with you have been very helpful, and I'm glad we've been able to speak on the phone. If you do everything by email, there's never quite the personal connection that lets you laugh together or work out a problem.

My favorite part of working with you has been the give and take. I never felt like you were going to say something negative about some idea that we had, or make us feel off base because we didn't know how agents worked.
You're very kind and understanding. And, because of your experience, you were able to point us in the right direction when we were getting off a little bit. You're also very good at explaining what you do, why you do it, and how it's going to help the author. Then you actually follow up on each part of what you say you're going to do.
You never left us waiting or wondering, 'Why hasn't Mark done this when he said he would?' We never had that experience at all. In fact, a lot of times you were ahead of us. And, during those times, you were very patient, friendly, and available.
Getting the list of hundreds of agents from you was fabulous. Given how much time I spent simply choosing our favorite agents from the list, I know how much time you must have spent putting the list together. I have a tremendous amount of gratitude for that, especially since I've done agent research on my own in the past. The spreadsheet you sent us has more information than any other print or online directory I've ever used. That was a great gift because it saved us so much time.
When my coauthor first told me that she'd really like to work with you, and after seeing your presentation and meeting you, it didn't take any convincing. It was easy to say that your program sounded like a good deal. Since we had tried a couple of things before to find an agent or a publisher, we recognized that it takes a lot of work… doing the research, trying to figure out what agents want, then writing the query letter and proposal.
The fact that you've been a literary agent, so you know what agents and publishers are looking for, has been absolutely worth the money we invested to work with you. Your guidance helped us produce the best possible query letter and book proposal.
Thank you for your support and belief in us."
Tina Proctor
Co-author of Ophelia's Oracle
* * *

"Dear Mark, I am happy to tell you that I now have an agent. I shall always remain grateful for all the help you gave me.

You are always so very helpful to authors who are struggling to get representation. You taught me how to write the best query and you helped me to see light on the other side of the tunnel when I was not in an enviable situation.
Your greatest help was that you put in perspective my course of action towards getting an agent. You also told me which were the best and most reliable guides to agents. And I must not forget that you have continued to help me develop confidence in myself. All best."
Lakshmi Raj Sharma
Allahabad, India
Author of The Tailor's Needle (Penguin)
* * *


"Oooooohhhhhh, it's such a pity Mark is happily married! I've always wanted him helpless and pleading in my dungeon.
JUST KIDDING! 🙂
I'm terrible, I know, but Mark has been a great friend to me for many years, and his kind words of support and encouragement are ultimately what led to me becoming a writer. Just not the kind of writer he was expecting.
LOL.

He inspired me, gave me the 'novelist' kick, and unleashed a world of dark sensuality upon the earth.
There were times when I doubted myself. The difficulty in getting a novel published is legendary, but Mark's steadfast support kept me writing, and quickly, I found myself flying.
In 2009, three years before Fifty Shades of Grey, my first novel, The Paramount Rule, was released in England. With a story dynamic that was actually the flip side of Fifty Shades, it led me to unexpected success.
I became head-hunted and ultimately
signed with four publishers.

I now have six steamy femdom erotica novels out there, critical acclaim on both sides of the Atlantic, and reams of wonderful emails of appreciation from around the globe.
Mark – you're a diamond!
Love always."
Tanya Simmonds
Author of The Paramount Rule 
and many other erotic novels
(Pink Flamingo Publications)
* * *

"Within 4 minutes of sending out my query letter, a top literary called me on the phone. Less than 30 days later I had three major publishers making offers. A few days after that, I signed a deal with Random House.
Mark,  your query letter did that.
Thanks to your tips and tricks, I got the #1 agent on my wish list. He's done nearly 125 deals in just two years.  His literary agency, Writer's Side, is the fastest growing literary agency in India. And he has a long list of accolades, including being talked about in the New York Times.
My agent talked about the query letter you helped me create for a long, long time. When he first called me on the phone, he hadn't seen any of my sample chapters. It was just the query letter that did it. Communicating the right thing is so important.

I had been thinking about writing a book for nearly 3 years before finding you online. Because I lost my sight as a teenager, I had long wanted to write a book that would help some of the hundreds of thousands of people suffering from retinal disorders in India.
Instead, you helped me see that my story could be bigger. By focusing on the broader, universal themes of grieving and loss (instead of just blindness and a rare eye disease), my book is now going to reach more people and make more of a difference. I'm also going to sell more books.
You are a wonderful medium helping authors find their voice and elevate their writing from just a hobby to a real business… a source from which they can both learn and earn. Writing should be both, a tremendous door that can open you to a lot of possibilities and a totally different life.
Mark, you are a man of precision and offer so many nuggets of valuable information. You know the publishing industry well, protecting authors from the pitfalls that can cause them to fail. And you summarize important learning lessons in a short amount of time. That's not easy to do.
Why are some authors successfully published with traditional publishing houses, while others are not? I think it all boils down to one thing, the fact that we all need someone to hold our hand for a time… someone with the kind of credentials that you have.
My advice to authors is to work with you, 1-on-1, so they can go from having just an idea in their mind… to a clear plan of action. Authors are like seeds in the ground and you are helping them turn into flowering trees. I'm really happy to say that I am one of them.
Thank you for your support and encouragement."
Lakshmi Subramani
Bangalore, India
Author of Lights Out (Random House)
* * *

"I now have signed a contract for literary representation.
YAY!
After I sent out my revised query to top literary agents, I quickly starting hearing back from agents  requesting my proposal and manuscript.
When I first saw the query letter you wrote for me I was like 'WOW, that's an awesome version of the stuff I've always wanted to say but didn't know how!' It was everything that I think and know about myself and my work, but didn't know how to articulate.
Before working with you I turned out a couple of awful, awful queries that were long-winded, weird, and poetic. I was not very good at selling myself, so I didn't get any positive responses (just obnoxious ones and super dry generic rejection letters).
This time it is completely different…
I've always believed in my writing ability, but describing my book in a way that was short and sweet was never my skill set. I even gave up for a while because I was so frustrated that I couldn't figure out how to write that great query letter.
I used to get caught up in trying to tell the whole story but literary agents don't care about that. They want to know how they can market you. Yes, they want a good story… but you also have to show agents what's in it for them, and you can't be long-winded.
Now I know how to make my information more businesslike and concise, while still keeping the poetry and essence of who I am. That was important when I wrote my book proposal as well. By the way, the sample proposal you gave me to start with was amazing.
I have a line in my memoir, 'I'm not asking to be saved, just helped.' And that's exactly what you did for me. I didn't need you to do everything, just give me direction and feedback because I wouldn't have known how to start from scratch.
Another thing that was really important was learning from your expertise about how the industry operates: what agents do, how they work, and why they want to see things a certain way. In other words, why do I have to 'waste' all this time writing a proposal for them when they can just read my book?
Now I understand.
Literary agents and publishers want to know if you're lazy or persistent. If you write a detailed book proposal that's also succinct, they know you're much more likely to be a professional author who has what it takes for the long haul.
Publishing isn't just about creative writing, flowers, and hearts. It's a business. If you want to be taken seriously as a writer, you need to treat it like a business. You need to develop new skill sets. And you need to hire someone to help you in the areas where you're not strong.
Because of your background as a former literary agent, you have a skill set and perspective that writers don't have… which is why they should pay to work with you. You're also very friendly and easy to work with.
I really appreciate the extra support you provide as well like talking on the phone, your agent research and submission guidelines, and your willingness to go through everything. Having your feedback, accountability, and answers to all my questions was incredibly helpful.
When I first heard what you charged for your coaching program I was like 'I don't know about this. It's another expense on top of the editing I just paid for.' It was a bit nerve-wracking to give a large amount of money to someone I didn't know. But you were referred by another book coach (who spoke highly of you), so there was an extra level of trust. Whenever you're about put out a bunch of money you wonder if it's going to be worth it, but it was absolutely worth it.
If you're a serious author, don't sit around for years and years not doing something about it. Invest in yourself, it's worth it. In the long run when you get published, or when your book becomes a bestseller, the investment you made will seem small. In the end it's just money, but writing is your passion. Don't wait. Mark can help. Do it!
Thank you so much, Mark, for all of your help, advice, and encouragement. I appreciate it more than you know and will always recommend you with the highest regard. 
Thank you thank you.
Much gratitude.
Z Zoccolante
Author of The Twisting War
Author/Director of Contain the Cry, a short film about eating disorders
Website: http://zzoccolante.com
Blog: http://christenZzoccolante.com
Short Film: http://containthecry.com
* * *

"When a top agent called to say that he wanted to represent me, shortly after I sent out my first round of queries, I stood up and did the Toyota cheer where you're jumping up and down! Do you remember that commercial? I'm probably dating myself saying that, but it was a proud moment because I had put so much work into my book and getting it done. I chose my agent because I wanted someone who was hip and hard working, and the agent information you sent me helped me figure that out. Now I know that what you say on your website about it being a decision to get published, not luck, is spot on. It's one of those things where you have to roll up your sleeves and get it done. I made that decision when I found you, that my book was going to be published, come hell or high water.
Before working with you, I sent out my old query and proposal to test the waters. I followed someone else's template for a book proposal, but didn't get anywhere. I had no idea what I was doing, no clue. After I went to your website and realized how little I understood about the industry, I started to get educated and then signed up to work with you. I soon found out that my original query letter stunk because it was all about me and I wasn't writing from the perspective of agents. The success ratio of the new query was fantastic, and my updated proposal one had twice as much detail as the old one. I didn't even consider putting half that stuff in, and I'm pretty good at selling things! But you're a former agent so you know what's important. Even though I had a hint of what was mattered when trying to find an agent, I didn't really know. You do. The proof is in the fact that I now have an agent!
When you sent me the revised query I was like oh my gosh is this it!? It was so casual and simple I was like I don't know if this is going to work or not. But I trusted you and sure enough I was blown away at how easy it was. I don't want to say easy, but you made it as easy as possible for me. I really appreciate that. I can't remember how many agents requested my book proposal but it was really impressive. What was even more impressive was the response I got back from the famous authors and experts you told me to contact for possible testimonials and other promotional opportunities. That was ridiculous! I got a total of 14 heavy hitters, including bestselling authors in my genre such as Dr. Marshall Goldsmith, Daniel Pink, Jon Gordon, and Astral Teller who just did a TED talk. He's the head of Google Moon Shots. That was huge! And I was impressed with how gracious the authors were. It was fantastic.
Before I began working with you, I thought an author just kicked a finished book over to a publisher and it magically all got done. You know, all of the promotion. I didn't realize how important your platform is, especially if you're a nonfiction author. Now I know that publishers want you to be able to help get exposure and sell books. But getting good promotional partners is something easy that any author can do, if they know how to do it. You also helped me to get on Forbes.com and start lining up speaking engagements, which also helped my platform, and you told me what I needed to do to get a website online. I'm still figuring it all out but, again, it's about rolling up your sleeves and simply deciding to make it happen.
You also helped me so much with revising my manuscript. When I started writing I threw everything up on paper, which was actually useful to me because sometimes you have to get the ideas out of your head. When you started giving me guidance on the corrections, I was really upset because it had already taken so much work to get to that point. But everything you gave me in terms of constructive criticism was spot on and made me better. It also made me narrow my focus, which is exactly what I needed. Your coaching program was a lot of money for someone like me to invest in. I had to move money around to save up enough. It was like, where am I going to get this money? But I wanted your expertise and so I found the money. There are a lot of people who promise literary success on the Internet, but you gave away so much knowledge for free on your website that I thought, if you already gave away all of this for free, you must have stuff you're holding back.
Working with you was a big investment, but I was committed to bringing my book to life so it was well worth it. I had so much self-doubt that, even to this day, I can't completely believe what I've accomplished. But it's because you were my support system. I had a man who is a billionaire tell me to flush my book down the toilet. I actually had a number of people tell me that I would never be successful, but you always believed that I would get it done and I appreciate that. Given the nature of publishing these days, you need all the help you can get. It's hard finding an agent and getting published! It's also a commitment, but if you follow Mark's process and believe in the work, it can be amazing. I'm very pleased."
Natalie S.
Author of a still untitled
business/leadership book
* * *

"This is exciting stuff, I just got an agent… Amy Jameson with A+B Works! I popped the computer on, read her email, and hit the ceiling when I saw that she was interested. I'm loving it. I had several other agents interested as well, but Amy was so prompt and she was the right agent for me.
Mark also helped me to get popular authors in my genre to say that they would let me send them a review copy of my book. That can be helpful with agents who want to know that you're willing and able to help promote your book. I got about 8 or 9 well-known authors to say they'd read my manuscript once I had a publisher, and I put that information in my query.
Before I worked with Mark I read about query letters online but didn't know the ropes of getting an agent. I figured I could just go right to publishers, so I ran off manuscript copies at Staples. I only got responses from publishers saying things like, 'You can have this back because you need to get an agent.'
I also tried publishing it myself. I self-published my book and sold more than 150 copies on Amazon, but that's certainly not enough. I was frustrated and spinning my wheels. I probably would have given up if I hadn't found Mark online, because there is a limit to what you can or should do on your own. Then I was relieved to find out that Mark could help me get an agent, even though my book had already been published. Some agents don't like that.
I did have questions before I signed up to work with Mark. Is this guy legit? Is he going to do what he says? Those are questions everyone should ask or else they're naïve. It was a lot of money to invest, but I said yes because I was going nowhere by myself. Before I signed up, I read everything Mark wrote on his websites and it was very impressive. I thought he was honest and he appeared to know what he was doing.
After we started working together, I began sending queries to agents and it took me about three months to get my agent. That's pretty good, and the difference between my old query letter and my new one was night and day. The query letter Mark helped me arrange was far superior to the one I had before. Most of what I had in my original query letter was unnecessary information, and the new query got me a lot of responses.
The agent spreadsheet Mark put together for me… oh my goodness. Without that, I would have been totally lost. I would have been jumping around the Internet looking for people, not knowing what their preferences were and their expertise and I'd just be floating around frustrated, looking for all types of agents. That spreadsheet was worth its weight in gold. It puts all the information you need right at your fingertips.
I was surprised how well organized Mark is, too, and I wasn't expecting all the feedback he provided, or how prompt he was. That really helped me to get rolling. I got encouragement working with Mark because I knew I had an experienced person with me who could guide me properly through all the stages of the publishing process. Mark is also easy to get along with. All those things made for a pleasant experience. It's money well spent and you can quote me on that one, money extremely well spent.
If you want to get an agent, there are other outfits out there that will let you pay less money and they'll do this and that. But I bet they're not as helpful because they offer things but it's just little bits and pieces. You can pay for someone to help improve your query, or send you a small list of agents, but Mark will help you with every part of the process, and he does it in the best way. His process is comprehensive, efficient, and in my case successful.
Not everybody has a lot of money to spend on their writing, but if you're trying to make a living or be a successful author, you have to invest some money in yourself. Mark's fees are a reasonable investment for what he gives his clients, and his time, energy, and expertise are really worth a lot. I'm very happy."
John McCormack
Author of the upcoming
YA novel Jamaal's Journey
* * *

"I was thrilled when I checked my email and saw the news that a publisher was making an offer on my book! The Acquisitions Editor met with her partners and they discussed the manuscript because they'd never published anything like it before. But they still wanted it!
My literary start was kind of odd. I found out that the wife of someone I work with had a best friend who was a literary agent, and I had an immediate connection with that agent. I hadn't written a word of my book yet and she encouraged me through the initial process. Then when the manuscript was finished, I wrote my version of a query letter, which, when I look back on it now, was absolutely ridiculous. Everything I've read about query letters since then said, "Don't do this!" and I did every single one of those things.
My original query was awful, but I didn't think it would matter because I knew the agent and got to bypass the normal submission process the first go around. That agent took several months to review my book and recommend some revisions. But ultimately, in the end, there were three things they wanted me to change. I did two of them very well I just couldn't hit the mark with one of them. So that didn't go any further. Then I really had to dive into the query letter, proposal, and synopsis process for real.
I only sent four query letters out after that, before I started working with Mark. Not many, because I knew that I didn't know how to write them. I sent them and they weren't good, but I really didn't know what to do. So not only was I writing poor query letters, I had no strategy and everything was wrong. Then I eventually pitched the project to an editor at a writing conference, and I used the query that Mark helped me with as a good chunk of my in-person pitch. That editor then asked to talk with me after the workshop and later asked me to send the manuscript.
The query Mark helped me put together made agents and publishers want to keep reading. My first query was too wordy. Agents would have had to read through too many things to get down to the gist of what they wanted to know. Agents don't have time to wade through all that stuff. Mark's final query gave them what they were looking for immediately.
I was also shocked and amazed that Mark helped me to get a positive response from a very, very well known New York Times bestselling author who agreed to let me send her a copy of my book for a possible testimonial. I've had several exchanges of emails with that author since then. She said my novel sounded like a great story. I was just surprised she took the time to reply at all!
When I first found Mark's website, I was definitely floundering. I read everything and it felt too good to be true, some guy on the Internet with all the answers. I really wanted to believe it, but I also wanted to make a good decision, a logical decision and not an emotional decision. So I actually contacted some of the authors Mark had worked with to ask them about their experience, if it was worth the money.
I received wonderful feedback and it was the same kind of feedback I'd give someone if they asked me that same question today. I think, when I was trying to decide whether to spend the money to work with Mark, the number one important thing for me was integrity. To me that's everything. I'm a teacher and my husband is in law enforcement and we're not wealthy people, and it was a little bit of an investment for me to work with Mark.
I'm in charge of our family budget and I have kids. One of them is is in college and the other one will be one soon. Being a mom you feel selfish if you take a little chunk of the family budget and invest it in something for yourself. That was a real hard decision for me. I even took a little bit of funds out of my daughter's college fund, trusting I'd make the money back. I had to really make sure that my family wasn't going to sacrifice in a wasteful way so I could chase what might just be a dream.
The clincher for me that made me decide to work with Mark was the introductory coaching call that I had with him. Listening to Mark's voice and the things he said, everything was in line with things I already knew or had read or just questions that were floating in my mind and I had no idea what the answers were. Mark had those answers and they made sense. So that first phone call, for me, erased my doubts and questions.
Publishing was such an unknown world to me when I started this journey, but I felt that Mark would be an anchor for me and guide everything in the right direction. It was important for me to have someone who knew the industry, that I could ask questions, and I knew that I could have confidence in him. Mark never led me anywhere or told me anything that didn't turn out to be exactly what it should have been, or what he said it would be.
Now my whole family is invested in my books. I hardly wash dishes anymore! My husband does it. Everybody in the family has stepped in. They know when I'm writing and working on things and they sacrifice to help."
Karen Sargent
Author of the upcoming Christian
novel Waiting for Butterflies
(Amphorae/Walrus Publishing)
* * *

"Before working with Mark, I didn't really know what a query letter or book proposal was. Now I just received my first two requests from top literary agents!
I never consulted with anyone about my writing before, so I wasn't sure what to expect when I signed up with Mark. But the fact that he's a former literary agent made everything fall into place. That's really what you need, someone who knows the business. A lot of writers like me don't know much (or anything) about the publishing industry.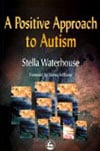 I'm a nonfiction author and my original book was rather long, more than 300,000 pages. Mark gave me an invaluable suggestion to divide it into four books (my work probably wouldn't have gotten published the other way). Now everything is much more concise and focused. Mark pinpointed things I was waffling about which was really helpful. He makes you think about things more clearly. The whole process has made me more objective.
Having someone to talk to about your book is great. My husband is bored silly (he's been living with it for years), but you tend to lose confidence when you're just sitting there writing by yourself. You look at it and think about whether you're doing it right. You start to wonder if you know anything about your subject at all.
Having someone be supportive and say what works or doesn't is a real confidence boost. Mark is very supportive and helpful. He listens to what you say and asks questions if he doesn't understand something, instead of just pretending to understand.
If you want to create a better book, query letter, and/or book proposal, I suggest you sign up for one of Mark's coaching programs."
Stella Waterhouse
Author of The Autism Code
and A Positive Approach to Autism
(Jessica Kingsley Publishers)
* * *